566 news items tagged Europe
Taiwan-based server ODMs have been aggressively expanding their services worldwide. Quanta Computer's server centers in Japan, and in China's Hangzhou and Beijing have recently started...

Stringent regulations that apply across the European Union (EU) have contributed to the development of a growing market for energy efficient buildings in Europe. At the same time,...

Several wearable device players in Europe, the US, Japan, China and Taiwan have turned their development focuses to child-use products hoping to attract demand.

According to research by ABI Research, North America, Europe, and Asia-Pacific are heading to an estimated US$8 billion in-building wireless market as 5G advancements occur. North...

As power utilities in the US have offered subsidies for LED lighting products with Energy Star certification and the European Union will lower RoHS (Restriction of Hazardous Substances...

As demand for data center hardware in Europe has started growing strong recently, server players including Hewlett-Packard (HP), Dell and Quanta Computer have been aggressively investing...

To compete for more datacenter server orders, Quanta Computer reportedly will establish a service center in Europe in October, helping its server business to cross North America,...

Samsung Electronics exiting Europe's notebook market is expected to benefit its competitors Hewlett-Packard (HP), Acer and Asustek Computer, especially Acer as the vendor will have...

Taiwan supply chains are showing optimism about orders from China-based handset vendors as they are making attempts to further expand into markets throughout Southeast Asia, as well...

Buildings account for 40% of Europe's final energy consumption, and thus represent a key focus in efforts to improve overall energy efficiency. Two key pieces of European Union (EU)...

The fierce price competition between Asustek Computer and Gigabyte Technology has recently expanded to Europe as demand in China is falling short of expectations and is putting strong...

The worldwide hardcopy peripherals (HCP) market declined for the first time in three quarters to 25.5 million units shipped in the second quarter of 2014, resulting in a 2.3% on-year...

Cooling module maker Yen Sun Technology has entered the supply chains of Europe-based car vendors Volkswagen, Daimler AG and BMW, and has already started supplying products, helping...

As Hewlett-Packard (HP) and Dell have seen good sales in the North America notebook market in July, Taiwan ODMs Quanta Computer and Inventec for HP and Compal Electronics and Wistron...

Asustek Computer is expected to maintain its leading market status for motherboards and graphics cards in Europe and Russia, according to Europe general manager Alex Kim for the Open...

Notebook demand in emerging markets has started recovering recently as international funds return to emerging markets after seeing a weak return on investment in the US and Europe,...

CIGS thin-film PV module maker Hulk Energy Technology is showcasing its products at 2014 Intersolar Europe taking place in Munich, Germany, during June 4-6 and will sign a long-term...

Solar photovoltaic (PV) demand from Europe is forecast to reach 10GW during 2014, down 7% on year, according to Solarbuzz. This will be the third consecutive year that solar PV demand...

Northern Europe can be seen as a pioneering region and offers the most successful example of the development of global smart cities. Local governments actively engage in construction...

Asustek Computer, Acer and Lenovo are expected to see their notebook market shares in Europe grow as both Samsung Electronics and Sony are paying less attention on their notebook...

China's Ministry of Commerce, based on its investigation of solar-grade polysilicon imported from member countries of the European Union, has decided to impose anti-dumping and anti-subsidization...

Lenovo will adopt dual-brand marketing for smartphones in 2014, using the Motorola brand to sell mid-range to high-end models in the US and Western Europe, and selling entry-level...

The European Union (EU) has settled with the China government to downward adjust the floor price for PV modules imported from China from EUR0.56 (US$0.77)/W currently to EUR0.53/W...

Having posted record high revenues of NT$9.84 billion (US$322.15 million) in 2013, memory module maker Apacer Technology will aim to boost its sales of embedded, industrial, consumer...

The global TV market shrank in 2013 for the second year in a row after total shipments declined by 6% from already soft 2012 levels, accompanied this time by a rare deceleration in...
Related photos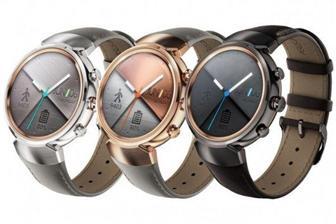 Asustek ZenWatch 3 smartwatch
Photo: Company, Tuesday 13 September 2016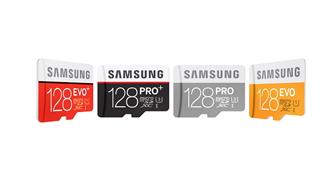 Samsung PRO Plus 128GB microSD cards
Photo: Company, Wednesday 23 December 2015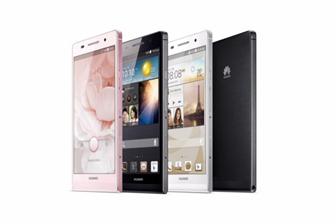 Huawei Ascend P6
Photo: Company, Thursday 11 July 2013
Related news around the web