566 news items tagged Europe
New research from IHS Technology indicates that traditional broadcast TV viewing is being overtaken by two forces: Personal Video Recorders (PVRs) like Sky+ and online video from...

PC demand in Europe and Asia Pacific countries has started recovering recently and Asustek Computer has even seen its notebooks suffering from shortages in Europe, according to a...

Mitac International launched a series of new car electronics products under the Mio brand on July 8 including camcorders for cars and scooters, and a PND. Company vice president and...

Europe's shipments of DSLRs into professional video applications dropped by 41% in 2014, according to Futuresource Consulting.

Taiwan-based Eris Technology, which specializes in the manufacture of rectifier diodes, has cut into the supply chain of Europe-based car vendors, according to company chairman Jonathan...

China-based PV module makers ReneSolar and ET Solar, as they have been removed from the European Union's (EU) MIP (minimum import price) framework and therefore will be subject to...

First-tier PC vendors reportedly are seeing serious inventory issues in Europe and may try to digest stocks by offering price cuts. At the same time, some channel retailers are reacting...

Orders for crystalline silicon solar cells and PV modules from Europe have decreased significantly and this is possibly due to negative impact of the European Union's (EU) decision...

Although the overall adoption of prepaid electric metering is expected to increase thanks to increased acceptance by both utilities and customers, the trend is playing out differently...

Tablet and 2-in-1 shipments in Central and Eastern Europe (CEE) declined by more than 20% in the first quarter of 2015 compared to the same quarter in 2014, according to the Europe,...

The Board of Foreign Trade (BOFT) under Taiwan's Ministry of Economic Affairs on May 19 indicated that it will strictly examine origin of production certificates issued for crystalline...

According to figures published by IDC, the overall tablet market in Western Europe remained challenged in the first quarter of 2015, declining 10.5% on year with shipments totaling...

Since demand for motherboards from Europe and China is still weak, motherboard players such as Micro-Star International (MSI), Elitegroup Computer Systems (ECS) and Biostar are expected...

Tablet and notebook supply chains are starting to see the effects of weak consumer electronics demand in Europe, and are evaluating new strategies including further expansion into...

In the fourth quarter of 2014 the EMEA server market continued the strong growth seen in the past few quarters, reporting US$3.7 billion in revenues and 630,000 units shipped, for...

PV modules produced by 22 China-based makers have been seized by customs authorities at several seaports in Europe in investigations of alleged violation of floor import pricing and...

Apple today announced a EUR1.7 billion (US$1.93 billion) plan to build and operate two data centers in Europe, each powered by 100% renewable energy. The facilities, located in County...

Although China is currently seeing strong demand for cloud computing data centers, Taiwan-based Quanta Computer and Wiwynn, a server brand subsidiary of Wistron are not in a hurry...

Taiwan-based notebook ODM Quanta Computer, in view of large potential demand for servers used in cloud computing data centers in Europe and North America, will set up a server factory...

Regional handset brands in Europe, including Wiko, Fly and Prestigio, have seen their shares in the region's smartphone sector increase substantially, posting a threat to China-based...

Japan-based Mitsui Chemicals and Korea-based petrochemical firm SKC on December 22 reached an agreement to establish a joint venture that will merge both firms' polyurethane material...

The Europe, Middle East, and Africa (EMEA) thin-client market posted single-digit growth in the third quarter of 2014, according to IDC. In 2014, during a transition period of IT...

Taiwan-based test and measurement instrument maker GW Instek has been eagerly expanding its sales in overseas markets and expects sales generate from the European market to increase...

The smart connected device market posted another quarter of growth in Western Europe, driven mainly by increased demand for personal computers. According to figures published by IDC,...

Asustek Computer's good brand recognition in the high-end PC segment and price cut strategy, has reportedly helped the company to surpass Micro-Star International (MSI) in gaming...
Related photos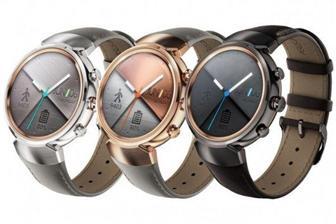 Asustek ZenWatch 3 smartwatch
Photo: Company, Tuesday 13 September 2016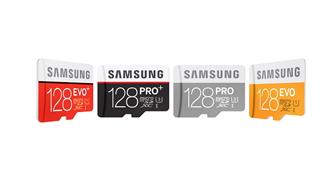 Samsung PRO Plus 128GB microSD cards
Photo: Company, Wednesday 23 December 2015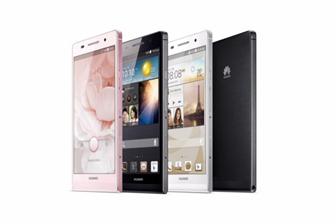 Huawei Ascend P6
Photo: Company, Thursday 11 July 2013
Related news around the web