391 news items tagged Nokia
Nokia has been lowering its number of suppliers due to decreasing orders for its products. The company has now centralized most of its orders to Chimei Innolux (CMI), which is causing...

Nokia has announced that it shipped 10.2 million smartphones, including four million Lumia models, in the second quarter of 2012, a performance which may lag behind China-based Huawei...

Despite a slowdown in demand for feature phones, MediaTek and Spreadtrum Communications are expected to land large-volume solution orders for feature phones from international brands...

Compal Communications saw its revenues sink 39.5% on month to NT$3.474 billion (US$116 million) in June due mainly to a large reduction in orders from Nokia, according to industry...

Nokia, RIM and HTC are expected to see their smartphone shipments, as well as market share, continue declining in the third and fourth quarters of 2012 due to a lag in migration to...

Sales of handsets in India grew 9.1% on year to top over 50 million units in the first quarter of 2012, with smartphones accounting for 5.3% of total sales in terms of shipment volume...

A number of branded handset vendors, including Nokia, Motorola Mobility, Samsung Electronics, LG Electronics, Sony Mobile Communications, RIM, HTC, Huawei Device and ZTE, have reduced...

Handset ODMs and makers of handset parts and components have experienced increasing pressure recently due to a shortening product life cycle of smartphones resulting from keen market...

As Microsoft is aggressively preparing its Windows 8 and Windows RT for launch in October to compete against Apple, sources from notebook players pointed out that Microsoft and Intel...

With Microsoft set to host a product launch conference on June 18 that market watchers are speculating could be the company's own-brand Windows RT-based tablet PC, sources from upstream...

MediaTek reportedly has landed orders for 2.5G handset solutions from Nokia with shipments to begin in the third quarter of 2012, according to industry sources. MediaTek declined...

Nokia's Lumia smartphones are currently enjoying booming sales in China, but some industry sources fear the brisk sales could be short-lived.

Samsung Electronics overtook Nokia in the first quarter to become the world's largest cellphone brand for the first time. However, Samsung remained in second place in the smartphone...

Nokia has announced weaker than expected results for the first quarter of 2012, citing "greater than expected competitive challenges," as CEO Stephen Elop has indicated...

Nokia's shipments of 12 million smartphones and 83 million handsets of all types in the first quarter of 2012 ranked third and second respectively among international vendors, and...

Compal Communications is expected to see its shipments of smartphones expand by 20% to over 2.2 million units in the second quarter of 2012, propelled by increasing orders for Android...

Taiwan-based handset keypad and magnesium-aluminum alloy component maker Silitech Technology has announced consolidated revenues of NT$840 million, down 20.56% on year, while consolidated...

Samsung Electronics and Apple have continued to widen their gaps against rival smartphone vendors in terms of shipments, leaving members in the second leading group in the segment...

China-based white-box handset players are suffering as larger local players ZTE, Lenovo and Huawei are aggressively entering the CNY1,000 (US$159) smartphone segment, while first-tier...

Nokia will launch Windows Phone 7.5 (Tango) Lumia series smartphones in the China market on March 28 through cooperation with China Unicom, China Telecom and China Mobile. WCDMA,...

Nokia will team up with Microsoft to venture into the tablet PC market by releasing a 10-inch Windows 8-based tablet PC set on Qualcomm's dual-core platform in the fourth quarter...

Nokia reportedly has begun design-in with Taiwan-based MediaTek and MStar Semiconductor for chipset solutions used in 2.5G and 2.75G handsets, with one or both of them expected to...

Nokia, Motorola Mobility and Sony Mobile Communications are expected to increase their outsourcing of handsets to Taiwan-based ODMs in 2012 in an effort to regain their global market...

IC design house MStar Semiconductor reportedly has entered the supply chain of Nokia with its 2G baseband chips, according to a Chinese-language Commercial Times report....

Although information indicates that Microsoft's next-generation handset platform, Windows Phone 8 (WP8), will support an array of technologies and functionalities, including dual-core...
Related photos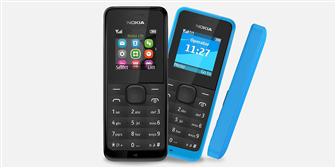 Microsoft Nokia 105 and Nokia 105 Dual SIM feature phone
Photo: Company, Tuesday 30 June 2015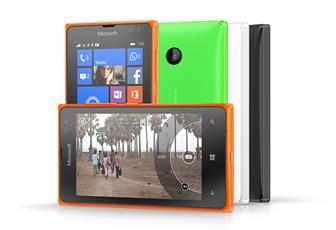 Lumia 435 and 532
Photo: Company, Thursday 15 January 2015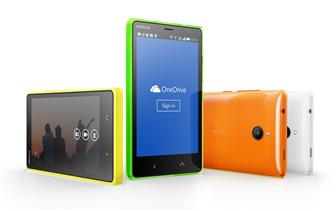 Microsoft Nokia X2 smartphone
Photo: Company, Thursday 26 June 2014
Related news around the web