41 news items tagged Windows Phone 8
The rise of Apple and Samsung Electronics has pushed HTC to rank number three in the US smartphone market with an approximately 14% market share. The firm plans to regain turf with...

Nokia may release new Windows Phone 7.5-based smartphones for the entry-level segment at the end of 2012 since Windows Phone 8's hardware requirements for dual-core processor and...

The timing for Nokia, Samsung Electronics, and HTC to release Windows Phone 8 (WP8) smartphones at the end of October or later in 2012 could not be better, but Microsoft's preferential...

Nokia is aggressively trying to release Windows Phone 8 smartphones before the end of September to regain its momentum in the handset market. Meanwhile, its major OEM partner Compal...

Samsung Electronics has unveiled a series of cross-platform mobile devices, including the Galaxy Note II, Windows 8/Windows RT tablet PCs and Windows Phone 8 smartphones, in Berlin...

Nokia has cemented itself as the world's largest Windows Phone manufacturer, accounting for 59% of all Windows Phone devices seen in July, according to mobile application research...

Nokia and HTC have been accelerating development of Windows Phone 8-based smartphones in a bid to halt their declining market shares by launching new models ahead of the release of...

Microsoft has been eager to promote Windows Phone 8, Windows 8 and Windows RT. Despite having partners such as Nokia, Samsung, and HTC for Windows Phone 8, severe price competition...

Microsoft is expected to maintain Windows Phone 7.5 for use in smartphones after the launch of Windows Phone 8 in the fourth quarter of 2012, according to Taiwan-based handset supply...

Microsoft will push the launch of Windows Phone 8-based smartphones to the fourth quarter of 2012 with Nokia, HTC, Samsung Electronics and Huawei Device being in the first wave of...

As Microsoft is aggressively preparing its Windows 8 and Windows RT for launch in October to compete against Apple, sources from notebook players pointed out that Microsoft and Intel...

Microsoft plans to release its new platform for smartphones, Windows Phone 8 (codenamed Apollo), on June 20, but most branded smartphone vendors, with the exception of Nokia, will...

Nokia's Lumia smartphones are currently enjoying booming sales in China, but some industry sources fear the brisk sales could be short-lived.

The support for Microsoft Windows Phone 8 (WP8) by Verizon Wireless and Sprint Nextel is likely to spread to other mobile telecom carriers due to concerns over the growing dominance...

Handset makers in Taiwan have urged Microsoft to provide more flexibility to enable smartphone makers to modify applications and the user interface on Window Phone 8 so that smartphone...

Although information indicates that Microsoft's next-generation handset platform, Windows Phone 8 (WP8), will support an array of technologies and functionalities, including dual-core...
Related photos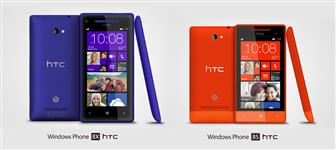 HTC Windows Phone 8X, 8S
Photo: Company, Friday 21 September 2012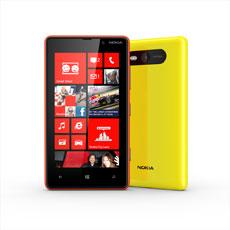 Nokia Lumia 920
Photo: Company, Thursday 6 September 2012
Related news around the web