1666 news items tagged handset
Taiwan-based IC design houses including LCD driver IC suppliers and analog chip providers have stepped up efforts to solicit orders from first-tier China-based handset vendors, according...

HTC reportedly will team up with India-based Global Devices Network to set up handset production facilities in Noida with trial production to begin in mid-July, according to industry...

Foxconn Electronics (Hon Hai Precision Industry) will be the largest OEM/ODM for handsets, tablets and desktops in 2015, company chairman Terry Guo claimed at its 2015 shareholders...

Taiwan-based Foxconn Electronics, Pegatron Technology and Inventec have been listed in the global top-10 handset manufacturers for the first quarter of 2015 by IDC. Other Taiwan-based...

Gigabyte Communications has decided to tentatively withdraw from the handset market after running the handset business line unprofitably for the past 11 years, according to industry...

The establishment of Asus Digital International (ADI), an e-commerce joint venture, by Asustek Computer and online shopping operator Uitox, has helped Asustek ramp up its smartphone...

Asustek Computer has said that it shipped over 1.5 million smartphones in May, allowing its handset business to start generating profits in the month.

BioLogic, a specialist in urban cycling gear, has announced that the BioLogic SportCase iPhone case has won a 2015 Computex Design and Innovation award.

Handset demand in China and other emerging markets are expected to rise rapidly in the second half of 2015, according to MediaTek senior VP Chu Shang-tsu.

Handset shipments in China totaled 45.201 million units in April, increasing 11% from a year earlier, according to a China-based QQ.com report. For the first four months...

Prices for 8-core handset chips are set to fall below US$10 in 2015 while those for quad-core chips will slip to US$5, as chipmakers start a price war, according to industry sources...

According to a new report from IHS, embedded touch displays, including in-cell and on-cell touch displays, are forecast to comprise nearly 40% of touch module shipments for mobile...

Taiwan-based vendors HTC and Asustek Computer as well as ODMs Foxconn Group (including FIH Mobile and Chi Mei Communication Systems), Compal Electronics and Wistron will ship 25.50...

The global handset market could register flat growth in 2015, according to sources at Taiwan-based IC design houses, adding that they have seen customer orders pick up at a slow pa...

HTC and Taiwan-based ODMs together shipped 17.6 million handsets in the first quarter of 2015, decreasing 30.3% on quarter but increasing 8.4% on year. 16.1 million units were smartphones,...

FocalTech Systems has obtained touchscreen IC orders for smartphones from HTC, Asustek Computer and Xiaomi, according to industry sources.

Orders for ICs from China's handset industry is picking up at a slower-than-expected pace, according to industry sources. The local telecom operators are reluctant to resume subsidies...

FIH Mobile is likely to set up a new production base in India in order to produce handsets for local brand vendor Micromax as well as for China's Xiaomi Technology, according to industry...

Inventec aims to ship 65-70 million devices of various types in 2015, increasing 30-40% on year, the company said at a March 24 investors conference.

The competition in China's smartphone chipset solution market is likely to become a fierce race among three or four major players in 2015 as compared to a tug-of-war between Qualcomm...

Xiaomi Technology looks to further expand its cooperation with Taiwan-based makers in the handset supply chain as it continues to ramp up its shipment volume, according to company...

Handset vendors are adjusting their strategies for 2015 to focus more on mid-range models and lower-priced, high-specification units as Apple and Samsung Electronics are expected...

Global handset display module shipments in 2015 are expected to rise just 4% on year to reach two billion units, leading to even stronger competition among handset display makers...

Acer has announced the Liquid Jade Z featuring an IPS display with the Zero Air Gap technology to help reduce reflections and Corning's Gorilla Glass 3. The smartphone also supports...

Acer has unveiled the Liquid M220 smartphone, its first Liquid smartphone to run on the Windows Phone 8.1 operating system, featuring a 4-inch 233ppi display.
Related photos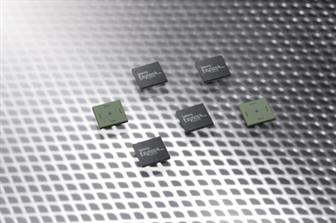 Samsung quad-core application processors
Photo: Company, Friday 4 May 2012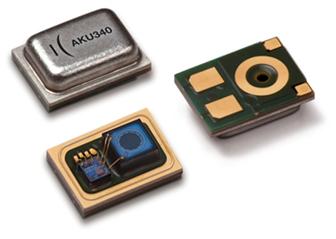 Akustica's AKU340 analog MEMS mic
Photo: Company, Thursday 29 March 2012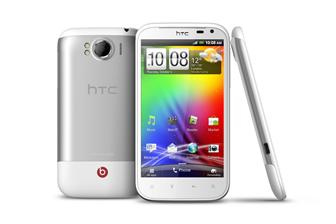 HTC Sensation XL
Photo: Company, Friday 7 October 2011
Related news around the web