1639 news items tagged mobile
MediaTek is expected to start mass production of 12nm mobile chips manufactured by Taiwan Semiconductor Manufacturing Company around the end of 2017, according to industry sources...

After several years where players in a post-mature PC industry have been more concerned about making sure they clear out inventory rather than consistently introducing new innovations...

While smart cars, connected cars or autonomous cars have been in frequent and diverse discussions across the IT industry, it has been the automobile industry that has been focused...

Globalfoundries and the Chengdu municipality have announced an investment to spur innovation in China's semiconductor industry. The partners plan to build a FD-SOI ecosystem including...

Alliance Digital Tech, a TSM (trusted service management) company jointly established by five local mobile telecom carriers and EasyCard Corp., will promote mobile e-payment services...

FIH Mobile has issued a warning on its profitability, saying its net losses for the first half of 2017 are expected to more than double to US$240 million compared to US$110 million...

Taiwan-based IC distributors including WPG, WT Microelectronics, Supreme Electronics, Coasia Microelectronics and Sunnic Technology & Merchandise, Audix and Edom Technology will...

Sales in the global DRAM market surged 13.4% sequentially to US$14.13 billion in the first quarter of 2017, when PC DRAM contract prices rose 30%, according to DRAMeXchange. The revenues...

Oppo and Vivo have both decided to use MediaTek's Helio P30 series chips in their upcoming models slated for launch in the second half of 2017 - an encouraging sign for the mobile...

Sony Mobile Communications has launched its latest flagship smartphone, the Xperia XZ Premium, in the Taiwan market, featuring a 5.5-inch 4K HDR display. It is the world's first smartphone...

MediaTek plans to roll out a new Helio P30 series later in 2017, according to Taiwan's media reports. The chips designed for mid-range smartphones will be built by Taiwan Semiconductor...

Qualcomm has filed a complaint in the US District Court for the Southern District of California against FIH Mobile and Hon Hai Precision Industry (together known as Foxconn), Pegatron,...

Win Semiconductors, the world's largest pure-play compound semiconductor foundry, has completed phase 2 expansion at its newest wafer fab, Fab C. This operation is now fitted...

Taiwan Semiconductor Manufacturing Company's (TSMC) revenues for April 2017 fell to a new low in 37 months.

Mobile SoC supplier MediaTek has announced consolidated revenues of NT$17.75 billion (US$588.3 million) for April 2017, down 14.8% sequentially and 22.9% on year.

Far EasTone Telecommunications (FET) posted the highest ARPU of NT$883 (US$29.29) for its mobile service subscribers in the first quarter of 2017, compared to NT$861 of Taiwan Mobile...

A rally in mobile DRAM prices will hold back the growth of average per device memory content for smartphones in 2017, according to TrendForce. Average DRAM content in smartphones...

Price competition in Taiwan's mobile telecom service market is expected to ease shortly as the prevailing low rates for unlimited 4G services have significantly cut into the profits...

Specialty DRAM and NOR flash memory maker Winbond Electronics is planning a new 12-inch wafer plant which will be located in Tainan, southern Taiwan or Singapore.

Taiwan-based IC design house MediaTek, which specializes in mobile SoC solutions, saw its gross margin reach a record low of 33.5% in the first quarter of 2017.

There were 1.346 billion subscribers of mobile communication services in China as of the end of March 2017, increasing 0.59% on month and 4.07% on year, and 161.03 million (11.96%)...

SK Hynix has reported operating profits of KRW2.47 trillion (US$2.2 billion) on consolidated revenues of KRW6.29 trillion for the first quarter of 2017, with both results hitting...

Taiwan Semiconductor Manufacturing Company (TSMC) is seeing robust growth in demand from the mobile computing, automotive electronics, IoT and high-performance computing sectors,...

Samsung Electronics has announced that its second-generation 10nm FinFET process technology, 10LPP (Low Power Plus), has been qualified and is ready for production. With further enhancement...

Intel and Spreadtrum Communications have extended their foundry ties under which Intel will start making another 14nm chip for the China-based mobile SoC supplier, according to industry...
Related photos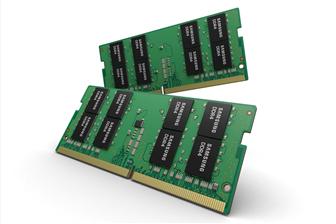 Samsung 10nm 32GB DDR4 SoDIMM
Photo: Company, Friday 1 June 2018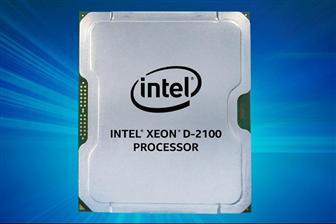 Intel Xeon D-2100 processor
Photo: Company, Thursday 22 February 2018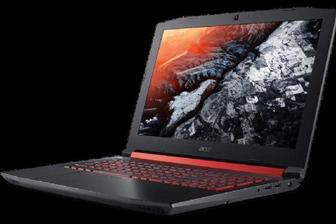 Acer Nitro 5 notebook for gaming
Photo: Company, Friday 12 January 2018
Related news around the web