498 news items tagged iPad
Apple has made small revisions to its latest iPad recently. The company has enlarged the device's lens hole and is taking further measures to prevent overheating issues, according...

The supply of high resolution displays has been falling short of demand recently, since more and more notebook and tablet vendors have followed Apple to adopt high resolution panels...

Apple is reportedly set to launch an upgraded 9.7-inch iPad in the summer of this year with the device shipment volumes expected to increase starting September, according to a Chinese-language...

Pegatron Technology, seeing the weak global economy, while consumers have halted their purchase plans to wait for Windows 8, has turned conservative about the PC market in the third...

While iPad is still selling globally, its negative impact on the global notebook market is declining mainly because tablet PCs, including Android models, focus on entertainment rather...

Polytronics Technology, which makes circuit protection components for mobile phones and PCs, saw its revenues grow 10.1% on month and 16.1% on year to hit a record high of NT$164...

BLU maker Radiant Opto-Electronics is expected to see its shipments of BLUs for Apple's iPads affected significantly in the second half of 2012 when LG Display and Sharp are likely...

Google's 7-inch tablet PC, which the company co-developed with Asustek computer, is set to start shipping in June with initial shipments to reach about 600,000 units. The machine...

After suffering a temporary dip in market share in the fourth quarter of 2011, Apple's iOS is expected to reassert its leadership of the worldwide tablet space in 2012, according...

Apple plans to use "G/F2" thin-film touch technology for its 7.85-inch iPad, which is predicted to be out by the fourth quarter of this year, according to industry source...

Apple has recently placed huge orders for mobile DRAM memory with Elpida Memory's 12-inch plant in Hiroshima (Japan), securing about 50% of the total chips produced at the facility,...

Far EasTone Telecommunications (FET) and Taiwan Mobile (TWM), two mobile telecom carriers in Taiwan, on May 11 began contract-bundled sale of the new iPad through retail outlets.

Pegatron Technology reportedly has landed orders for a new-generation iPhone to be launched in September and a 10-inch iPad to be launched in the fourth quarter, according to Taiwan-based...

Intel and Microsoft have been keeping close cooperation with first-tier vendors developing new tablet PCs based on Windows 8, with a goal of decreasing the global market share for...

The notebook industry, which was in a downturn, seems to be in recovery in March as hard drive shortage issues have already been resolved, while consumer demand is also rising. In...

A teardown analysis performed by Chipworks has revealed that Avago supplies three power amplifiers – one WCDMA PA and two 4G LTE ones – for Apple's new iPad. Avago's main...

GIGABYTE Technology, a leading manufacturer of motherboards and graphics cards is pleased to announce their On/Off Charge technology now enables fast charging of the new Apple iPad...

Shipments from the new iPad supply chain are expected to expand significantly in the second quarter of 2012, with iPad assembler Foxconn Electronics (Hon Hai Precision Industry) to...

Driven by their widespread use in top-selling mobile devices like Apple's iPads, market revenues for digital microelectromechanical systems (MEMS) microphones is set to overtake the...

Taiwan-based chassis maker Catcher Technology has recently received orders from Amazon for a new Kindle Fire tablet PC, according to sources from the upstream supply chain; however,...

The new iPad, equipped with 32GB of NAND flash memory and 4G LTE wireless capability, carries a bill of materials (BOM) of US$364.35, according to a teardown analysis by IHS iSuppli...

The Board of Pegatron Technology has passed the company's financial report for 2011 with net profit reaching NT$110 million (US$3.72 million) and earning per share (EPS) of NT$0.05,...

In line with Apple's lowering prices for the iPad 2 due to the launch of the new iPad, retailers in Taiwan have decreased prices for each version of the iPad 2 by NT$3,000 (US$102),...

On March 7, IHS iSuppli issued a statement indicating that Apple likely had qualified three sources for the display in the new iPad – Samsung, LG Display (LGD) and Sharp. The...

With its leading market share position and high memory usage, Apple's iPad is set to continue to dominate worldwide demand for NAND flash in media tablets at least through the year...
Related photos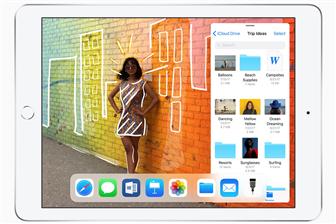 Apple 9.7-inch iPad (2018)
Photo: Company, Friday 30 March 2018
Apple 10.5-inch and 12.9-inch iPad Pro tablets
Photo: Company, Monday 12 June 2017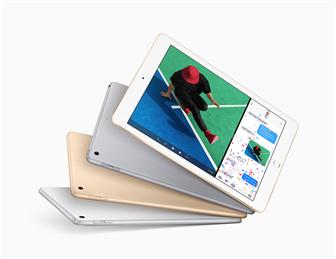 Apple inexpensive 9.7-inch iPad
Photo: Company, Wednesday 22 March 2017
Related news around the web