Meizu's launching a smartphone model equipped with a 5.5-inch Full HD display at CNY999 (US$160) is likely to prompt other China-based vendors to launch inexpensive Full HD models,...

Samsung Electronics is holding sales events in Taiwan to promote Ultra HD TVs, with 55-inch units now being sold for just under NT$30,000 (US$1,000), according to local retailers.

AU Optronics (AUO) aims to hold a 30% share in global curved Ultra HD TV panel shipments in 2015, according to Michael Tsai, VP with the company's display business group.

Local retail chains in Taiwan expect 10-20% TV sales revenue growth in 2015 due to sales of Ultra HD TVs.

Average retail pricing for 46- to 48-inch LCD TVs with 3D capability dropped from US$881 in January 2014 to US$561 in January 2015, down 36.2% on year, according to Digitimes Resea...

In a push to make Ultra HD TVs more prevalent in the market, TV vendors are aiming to push lower-priced solutions, which is starting to spur intensified price competition among vendors...

AU Optronics (AUO) will act as the main provider of 5.5-inch Full HD panels to China-based Meizu for its m1 Note smartphone, according to industry sources.

This Digitimes Research Special Report analyzes the strategies of key China-based major panel makers BOE, Tianma and IVO for attacking the different market segments through technology...

China-based smartphone vendors, with the goal of product differentiation, plan to launch inexpensive models equipped with Full HD touch screens for sale at about CNY1,000 (US$161),...

As more China vendors are releasing Full HD handsets at CNY1,000 (US$164), the penetration rate of Full HD handset panels in China during 2015 is expected to surpass 30%.

Panel makers expect to see steady demand for HD handset panels throughout the Lunar New Year period as vendors continue to push lower-priced handsets, according to supply chain sou...

Japan-, South Korea- and China-based LCD TV vendors are expected to focus marketing on WCG (wide color gamut) Ultra HD models in 2015 and consequently WCG models as a proportion of...

As Japan-based vendors including Sony and Panasonic and China-based vendors have been actively promoting Ultra HD LCD TVs, Taiwan-based AU Optronics (AUO) and Innolux are expected...

Japan- and South Korea-based international LCD TV vendors as well as China-based vendors are expected to promote Ultra HD smart LCD TVs featuring connectivity with smartphones and...

Samsung Electronics has made large reductions in the retail prices of Ultra HD LCD TVs in the North America market. Prices at Best Buy have been cut by US$700 from US$1,499 to US$799...

TV vendors in Taiwan are cutting prices for Ultra HD (4K) TVs by 15% and are also releasing new 4K OLED units and various 60-inch and above size units in order to spur sales in the...

As China makers expand production capacity in order to meet increasing demand for cheaper panel supply in China, local handset vendors will receive Full HD panels for use in smartphones...

Beginning in the second quarter of 2014, display panel makers significantly reduced prices for high-definition (HD, 720 by 1280) and Full High-Definition (FHD, 1080 by 1920) in-cell...

China panel makers are solidifying panel production for 2015 and may be able to provide Full HD handset panels at low pricing that would allow China vendors to expand their lineups...

Retailers in Taiwan expect steady Ultra HD TV sales in the fourth quarter of 2014, primarily for units sized 50-, 55-, 60- and 65-inch.

Worldwide Ultra HD capable set-top box (STB) shipments will reach 48 million by 2020, while the market for HEVC STBs – the next-generation of video compression technology –...

Ultra HD TV shipments are expected to have a CAGR of about 70% thought 2017, according to estimations from DisplaySearch.

Innolux expects global Ultra HD TV shipments to reach 30 million units in 2015, driven by demand for larger-size, higher resolution models, according to company president JC Wang.

BenQ aims to release new curved wide-color gamut (WCG) Full HD TVs in 2015 and expects related sales to reach between 10,000-20,000 units.

LG Display has developed a 5.3-inch Full HD LCD panel for smartphones with a 0.7mm bezel. The company achieved the thinness through its Neo Edge module processing technology and Advanced...
Related photos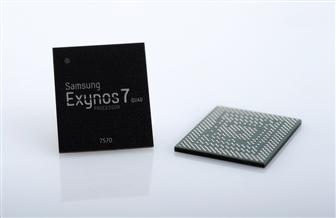 Samsung 14nm Exynos chips
Photo: Company, Wednesday 31 August 2016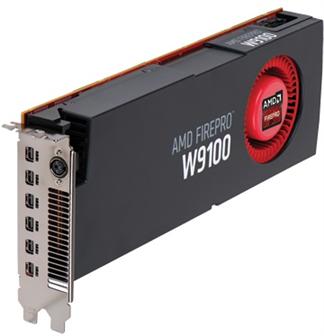 AMD FirePro W9100 graphics card with 32GB memory
Photo: Company, Monday 18 April 2016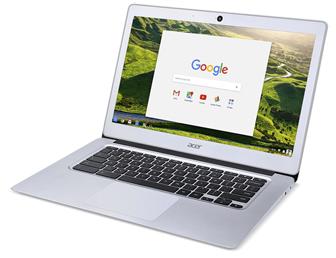 Acer Chromebook 14
Photo: Company, Thursday 7 April 2016
Related news around the web