132 news items tagged GPS
MediaTek has rolled out a new 4-in-1 SoC solution designed for smartphones, tablet PCs and portable electronics devices. Dubbed MT6620, the solution integrates 802.11n Wi-Fi, Bluetooth...

The research and develop team of Aptostech will exhibit a full range of GPS Driving Recorder integrated from single-len camera to multiple-lens camera, in Computex 2011. The team...

Taiwan-based Wistron ITS, a software design subsidiary of Wistron, has recently cooperated with Japan-based Hitachi and plans to import the landmark information software GeoPDF, which...

Taiwan's Ministry of Economic Affairs (MOEA) on March 23 announced the commencement of the European Satellite Navigation Competition (ESNC) 2011 Taiwan, a European Union (EU)-sponsored...

Asustek Computer on December 28 announced the launch of A50, a smartphone equipped with GPS navigation functionality, for contract-bundled sale in the Taiwan market through cooperation...

Taiwan-based GPS portable navigation device (PND) maker Mitac International has filed lawsuit against Taiwan-based PND software designer Maction, accusing Maction to have violated...

IC distributor Zenitron expects touch panel IC and USB 3.0 products to be the main revenue growth drivers in 2011.

Mio Technology, a division under the Mitac Group, introduced its first driving recorders with global positioning system (GPS) and shock sensor functionalities built in and priced...

US-based Garmin has dominated Taiwan's portable navigation device (PND) market with a share of more than 50%, followed by local vendors Mio and PaPaGo with over 20% and more than...

Already having impacted the automotive telephony, digital music and navigation segments, the smartphone is poised to have a greater influence on car infotainment systems in the future,...

Global shipments of GPS-enabled GSM/WCDMA handsets increased 92% in 2009 to 150 million units, according to research firm Berg Insight. Growing at a CAGR of 38.7%, shipments are forecast...

With cell phones increasingly becoming the nexus of the burgeoning markets for navigation and Location Based Services (LBS), the use of GPS technology in such platforms is set to...

Jason Zheng, vice president and general manager of Asia Pacific at Atheros Communications, has outlined the company's roadmap pertaining to WLAN networking, Ethernet, GPS, and PLC...

Michael Hurlston, senior vice president and general manager for the Home and Wireless Networking Business Unit at chip specialist Broadcom recently sat down with Digitimes to share...

Rising concerns over the environmental impact of passenger cars and trucks will spur massive growth in the use of eco-assist systems in the coming years, with slightly more than one-third...

Yageo, Taiwan's largest maker of passive components, recently announced the release of what it claims is the industry's smallest ceramic chip antenna (PIFA mode) for use in high-end...

High Tech Computer (HTC) on April 20 announced that it will acquire a 10% stake in Shanghai-based location based service (LBS) provider Shanghai Gsuo Information Technology via a...

Beijing UniStrong Science & Technology, the largest vendor of GPS products in China, has begun outsourcing the production of its own-brand PND products to the Foxconn (Hon Hai)...

Global shipments of GPS-enabled GSM/WCDMA handsets increased 92% in 2009 to 150 million units, according to a new research report by Berg Insight. Growing at a compound annual growth...

Global LBS platforms revenues will grow from US$560 million in 2010 to US$1.8 billion in 2015, at which point they will reach saturation. While in the past mobile location center...

Lanner Electronics has announced the new LEC-7020, an Intel Atom-based industrial computer with 3G, GPS and Wi-Fi capabilities. The small form factor (SFF) computer has a VGA, COM,...

Garmin-Asustek has unveiled its third GPS-enabled smartphone, the M10, in the Taiwan market. The M10, which is powered by a Qualcomm 7227 600MHz chipset and runs on Windows Mobile...

China on January 17 used a self-made rocket to launch a geostationary satellite moving a step further in setting up its self-developed global positioning and navigation satellite...

Maction Technologies, the vendor of PAPAGO map software in Taiwan, has stated that its shipments of in-car GPS devices to China-based South East (Soueast) Motor will increase substantially...

Global and Taiwan-based providers of GPS chipset solutions vendors, which are facing increasing price competition in the GPS PND segment, are either shifting their focus to the development...
Related photos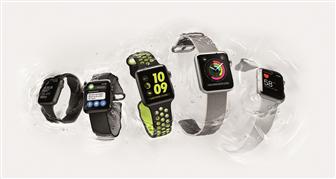 Apple Watch Series 2 smartwatches
Photo: Company, Thursday 8 September 2016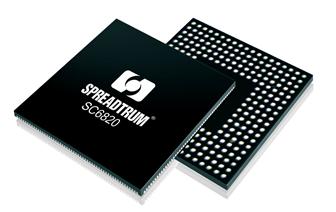 Spreadtrum SC6820 baseband chip
Photo: Company, Wednesday 11 January 2012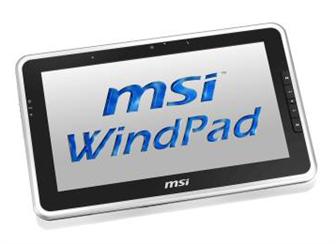 MSI WindPad 100W tablet PC
Photo: Company, Wednesday 29 December 2010
Related news around the web