1436 news items tagged 2013
Global DRAM module sales totaled US$7.3 billion in 2013, up 32% from US$5.5 billion a year earlier, buoyed by rising standard DRAM chip prices, a booming spot market, and rising ratio...

The advanced battery industry saw continued growth in 2013, as demand for batteries as an alternative means to power vehicles, grid management equipment, and devices increased in...

Worldwide Ultra HD TV shipments will see a compound annual growth rate (CAGR) of 160% from 2013 to 2017, soaring from 1.5 million units to 68.2 million, according to Digitimes Rese...

One out of every four dollars spent worldwide on LED drivers in 2013 was used for lighting applications, illustrating the growing importance of illumination in the LED business, according...

PCB maker Apex International has announced consolidated revenues of NT$6.34 billion (US$211.58 million) for 2013, up 11.1% on year, but the company's net profits dropped 35.35% on...

Foxconn Electronics (Hon Hai Precision Industry) has announced consolidated revenues of NT$3.95 trillion (US$131.82 billion) for 2013, a new historic high, with EPS growing to NT$8.16,...

Elitegroup Computer Systems (ECS) has announced consolidated revenues of NT$63.44 billion (US$2.12 billion) for 2013, down 5% on year, but its net profits grew 910% on year to reach...

China's massive investments in LED manufacturing capacity are paying off, with a China-based company entering the top ranks of the global market for the first time ever, according...

Pegatron Technology has announced consolidated revenues of NT$949.75 billion (US$31.63 billion) for 2013, up 7.77% on year, with gross margins reaching 4.8%, net profits NT$9.6 billion,...

Online advertising service providers in the Taiwan market generated total revenues of NT$13.680 billion (US$458 million) in 2013, growing 17.92% on year, according to Digital Marketing...

Gigabyte Technology has announced consolidated revenues of NT$51.12 billion (US$1.7 billion) for 2013 with net profits reaching NT$2.36 billion, up 52.1% on year and EPS at NT$3.76...

Worldwide PC shipments are expected to fall 6% in 2014, a slight adjustment from the previous forecast of negative 6.1%, according to IDC. Mature regions benefitted primarily from...

Global top-five brand vendors together and top-three ODMs combined both enjoyed over 25% on-month rebounds in May shipments with Hewlett-Packard (HP) and Acer both seeing over 60%...

China-based vendor Lenovo shipped 55 million notebooks and desktops, 50 million smartphones and 9.2 million tablets in fiscal 2013 (April 2013-March 2014), according to the company...

In the past year Apple's tablet OEM competitors experienced a growth of 79%, while Apple experienced only 13% growth in shipments largely due to increasing challenges as the tablet...

The production value of South Korea's memory chip industry edged up 1.7% sequentially to KRW9.92 trillion (US$9.3 billion) in the first quarter of 2014, driven by a sequential 20%...

Taiwan-based Innolux passed former market leaders Japan Display and Sharp to become the leading automotive TFT LCD panel supplier in 2013, according to DisplaySearch. Innolux garnered...

Through Heraeus' acquisition of the Ferro PV Pastes Business in early 2013, Heraeus has developed groundbreaking metallization paste technology to improve the output of crystalline...

The global market for AC-DC and DC-DC power supplies rose 2.4% in 2013, but much of the growth was limited to specific markets, leading to some substantial shifts in the rankings...

A total 213,400GWh of electricity was generated in Taiwan in 2013, according to state-run Taiwan Power Company (Taipower).

For 2013, the worldwide software market grew 5.5% on year reaching a total market size of US$369 billion. This was higher than the 4.3% growth experienced in 2012, a result of the...

Motherboard maker ASRock will distribute a cash dividend per share of NT$9.576 (US$0.317) for 2013, 3.75% in excess of the corresponding net EPS of NT$9.23, according to the compan...

In 2013, tablet microprocessors represented nearly 6% of worldwide MPU sales, compared to 4% in the previous year, while smartphone application processors accounted for 25% of the...

Notebook ODM Inventec has announced it will distribute a cash dividend per share of NT$1.60 (US$0.053) for 2013, accounting for 81.22% of the corresponding net EPS of NT$1.97.

PV systems installed in China in 2013 had a total power-generating capacity of 12.92GWp, consisting of 12.12GWp (95.81%) ground-mounted PV stations and 800MWp (6.19%) distributed...
Related photos

Nvidia NVLink technology
Photo: Company, Thursday 27 March 2014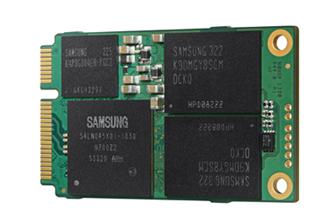 Samsung 1TB mSATA SSD
Photo: Company, Wednesday 18 December 2013

Apple new MacBook Pro with Retina Display (Late 2013)
Photo: Company, Monday 28 October 2013
Related news around the web