626 news items tagged AMD
Notebook vendors including Hewlett-Packard (HP), Dell, Lenovo, Asustek Computer, Acer and Toshiba, will launch low-cost models with CPUs with integrated graphics in the fourth quarter...

AMD is planning to release a new chipset, the A68, in September, looking to accelerate its CPU inventory digestion. However, motherboard players who still have inventories of AMD's...

The PC industry has recently started regaining momentum with Intel, AMD as well as Taiwan-based upstream component suppliers aggressively preparing for potential demand in the second...

Worldwide graphics card shipments are expected to decline 30-40% sequentially in the second quarter as vendors are suffering from excessive inventories, according to sources from...

AMD has been reorganizing its businesss, such as moving its desktop business headquarters to Beijing, China, pushing the semi-customized SoC and GPU services, and investing in ARM-based...

AMD has announced the latest step in the company's multi-year strategic transformation to deliver consistent growth and profitability by combining the company's previously separate...

AMD reportedly is planning to outsource its PC chipset R&D to ASMedia Technology, a subsidiary of Asustek Computer, to save costs and the cooperation is expected to greatly benefit...

Congatec AG, a leading manufacturer of embedded computer modules, extends its board-level product range with the first industrial Mini-ITX motherboard. The new embedded motherboards...

The top-20 worldwide semiconductor (IC and OSD-optoelectronic, sensor, and discrete) sales rankings for first-quarter 2014 included nine suppliers headquartered in the US, three in...

AMD reportedly will cooperate with Taiwan-based ASMedia Technology, a subsidiary of Asustek Computer, to integrate transmission interfaces such as SATA Express onto its next-generation...

Most graphics card vendors are expected to see shipments slip 10-20% sequentially in the second quarter of 2014 due to high inventory levels in retail channels, weak demand in China,...

AMD will host its APU 14 event in Beijing, China in May with several AMD executives set to deliver keynotes. AMD's partners will showcase their latest innovations, according to sources...

ECS (Elitegroup Computer Systems) announced the whole new AMD FM2+ Platform motherboards: A78F2P-M2, A58F2P-M4, and A55F2P-M2, featuring the new AMD FM2+ APU socket, transcending...

With AMD ready to release an ARM-based server platform in the fourth quarter, sources from server players expect micro-server products based on the platform to have advantages in...

AMD has announced the introduction of its AM1 platform featuring the AMD quad-core and dual-core Kabini APU into the component channel for system builders. Combined with motherboards...

AMD has reportedly moved its desktop business headquarters from the US to Beijing, China and has also assigned its desktop business general manager Steven Liu to the new office with...

MSI, world leader in motherboards, announced two new models to be added to its lineup of highly-acclaimed GAMING motherboards, the A88X-G45 GAMING and A88XM GAMING. As a token of...

AMD is expected to launch its APU platform Kabini at the end of March in emerging markets except China because AMD has already lowered prices for many APU models to compete with Intel...

AMD has announced the immediate availability of its new 12- and 16-core AMD Opteron 6300 series server processors, codenamed Warsaw. Designed for enterprise workloads, the new AMD...

AMD will launch FS1B series processors consisting of the quad-core A6-5350 (2.05GHz), A4-5150 (1.05GHz), E2-3850 (1.3GHz) and dual-core E1-2650 for sale at US$30-60 in February, according...

AMD is showcasing its latest technologies at CES 2014 from January 7-10 including Kaveri-based A10 7860K and 7700K APUs, which are now shipping. Kaveri processors feature AMD's Heterogeneous...

AMD may reach a 30% share in the professional graphics card market at the end of 2014, up from around 20% currently, because Apple has turned to adopt AMD's FirePro graphics cards...

AMD has been enhancing the marketing of its processors in DIY markets and aims to increase its global DIY market share from about 30% currently to 40%, and to reach a DIY market share...

AMD has implemented comprehensive price cuts for its desktop processors, including FM2 socket A4 5300/4000 CPUs, sold in China and North America to counter Intel's 15% reduction in...

AMD has announced its 2014 mobile accelerated processing unit (APU) product roadmap at the APU13 Developer Conference. Raising the performance bar across fanless tablets, 2-in-1s...
Related photos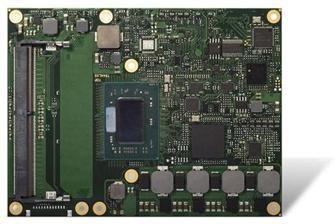 Congatec COM Express Type 6 module
Photo: Company, Tuesday 20 March 2018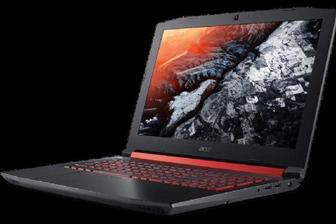 Acer Nitro 5 notebook for gaming
Photo: Company, Friday 12 January 2018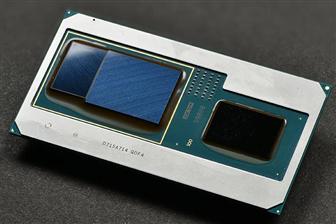 Intel eighth-generation Core processor with integrated Radeon RX Vega M GPU
Photo: Company, Friday 12 January 2018
Related news around the web