528 news items tagged fab
Toshiba has disclosed the company continues to negotiate the sale of its memory chip business, Toshiba Memory, with Innovation Network of Japan, Bain Capital Private Equity and Development...

Powerchip Technology is looking to become the second foundry partner of Illumina following Taiwan Semiconductor Manufacturing Company (TSMC), according to industry sources.

Powerchip Technology has completed the construction of its 12-inch fab in Hefei, China and started to run the fab, according to the Taiwan-based foundry chipmaker. The fab...

China-based logic IC and memory foundries including Nexchip Semiconductor and Rui-Li (transliterated from Chinese) Integrated Circuit have offered 20% higher prices than what their...

Increasing demand for AMOLED panels from brand-name smartphone vendors and the industry's rising output for TDDI (touch with display driver) solutions have propelled the NOR flash...

Powerchip Technology has restarted its NOR flash production line amid tight supply of the memory.

SEMI has predicted record spending for fab construction and fab equipment in 2017 and 2018. Korea, Taiwan and China will all see large investments, and spending in Europe will also...

Globalfoundries has announced the availability of its 7nm leading-performance (7LP) FinFET semiconductor technology, delivering a 40% generational performance boost to meet the needs...

Winbond Electronics plans to expand its 12-inch fab capacity to 48,000 wafers per month by the end of 2017 from the current 44,000 units, according to the memory maker. The monthly...

Toppan Printing welcomes the potential for China-based companies to become partners, according to the Japan-based photomask vendor. Toppan is looking to work closely with China-based...

Sanjay Mehrotra, the newly appointed president and CEO of Micron Technology, commenced an overseas tour of Micron's manufacturing sites after the first month in his new role, with...

Taiwan-based Faraday Technology has announced an automotive ASIC device qualified for AEC-Q100 and AEC-Q006 as defined by the Automotive Electronics Council (AEC).

There are 15 companies forecast to have semiconductor capital expenditures of more than US$1 billion in 2017, up from 11 in 2016 and only eight in 2013, according to IC Insights.

Taiwan Semiconductor Manufacturing Company's (TSMC) new 12-inch plant in Nanjing, China will be ready for equipment move-in in September 2017, according to the Taiwan-based foundry...

Hefei Chang Xin's ambition to grow its DRAM business has seen some progress though the China-based firm has now chosen to keep a low profile. The company has been quietly renamed...

Globalfoundries and the Chengdu municipality have announced an investment to spur innovation in China's semiconductor industry. The partners plan to build a FD-SOI ecosystem including...

Win Semiconductors, the world's largest pure-play compound semiconductor foundry, has completed phase 2 expansion at its newest wafer fab, Fab C. This operation is now fitted...

Specialty IC foundry Vanguard International Semiconductor (VIS) is looking to expand its 8-inch fabs, and has approached several memory makers to buy their second-hand equipment,...

Specialty DRAM and NOR flash memory maker Winbond Electronics is planning a new 12-inch wafer plant which will be located in Tainan, southern Taiwan or Singapore.

Foundry chipmaker UMC has disclosed plans to roll out 22nm process technology as early as 2018. UMC has started IP development for its 22nm process, and expects to introduce the node...

United Microelectronics (UMC) expects its wafer shipments and ASPs to stay flat sequentially in the second quarter of 2017, when the foundry chipmaker's capacity utilization rate...

Taiwan-based Ardentec, which specializes in testing services for logic and memory chips, has recently broken ground for a new plant in Nanjing, China where Taiwan Semiconductor Manufacturing...

Silicon wafer suppliers have advised their semiconductor customers to sign long-term contracts amid tight supply, according to industry sources.

Several 12-inch fab projects implemented by China-based emerging chipmakers have been put on hold raising speculation about the country's overambitious plans to revamp the local chipmaking...

The supply of DRAM memory is likely to stay tight for a substantial period of time, according to Frank Huang, chairman for Taiwan-based pure-play foundry Powerchip Technology.
Related photos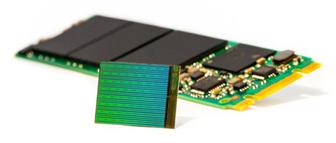 3D NAND die with M.2 SSD
Photo: Company, Tuesday 7 April 2015

KLA-Tencor 2910 series optical inspection system and eDR-7100 e-beam review tool
Photo: Company, Thursday 18 July 2013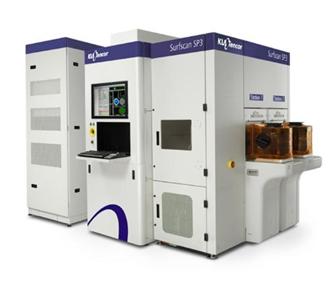 KLA-Tencor Surfscan SP3
Photo: Company, Monday 18 July 2011
Related news around the web