249 news items tagged e-book reader
Qisda has announced consolidated revenues of NT$7.85 billion (US$246.2 million) for August, an increase of 12% sequentially and 11% on year. Consolidated revenues for January-August...

BenQ unveiled the K60, its e-book reader integrated with a photovoltaic (PV) panel for auxiliary power generation, at its 2010 Global Distributors' Meeting taking place in central...

Qisda expects its new businesses including e-book readers, smartphones and tablet PCs to account for 20% of its total revenues in the second half of 2010, up from 16% in the second...

Inventec foresees that all-in-one PCs, tablet PCs and e-book readers will be the main source of growth in its consolidated revenues for the second half of 2010 while sales revenues...

Delta Electronics will tap into the education market with its e-book readers in the second half of 2010 amid the digitalization in universities and school libraries.

While many vendors of e-book readers have begun looking to the large educational market, tapping the market will take two to three years to see fruition, but demand will grow rapidly,...

China-based e-book reader maker Hanwang Technology plans to invest US$1 million to set up a R&D center in Taiwan at the end of 2010, according to company chairman Liu Ying-jian...

Far Eastone Telecommunications (FET) looks to be tightening its relationship with Acer by publicly stating during a recent press event that it will distribute a tablet PC and six-inch...

Taiwan-based electrophoretic display (EPD) maker E Ink Holdings will increase the production of FFS (fringe filed switching) panels at its Korea-based subsidiary Hydis to 75% of its...

Price-cut competition for e-book readers among global vendors including Amazon, Barnes & Noble, Sony and Hanvon is expected to stimulate demand in the second half of 2010, with...

Asustek Computer will launch an e-book reader with an 8-inch 64-grayscale TFT-LCD screen without backlight for own-brand sale at below US$599 in October 2010, according to the comp...

Chunghwa Telecom, Taiwan Mobile and Far EasTone Telecommunications are not looking to be active in launching e-book readers for the time being, as their current focus is operating...

A total of 1.35 million e-book readers were shipped to the global market in the second quarter of 2010, 33.2% fewer than the originally projected 2.02 million units, chiefly because...

BenQ has launched a limited edition e-book reader, the nReader Young Guns, based on a popular comic book series published in Taiwan.

China-based e-book reader maker Hanwang Technology has posted revenues of 674.41 million yuan (US$99.52 million) for the first half of 2010, increasing 283.36% on year. Net profit...

China-based e-book reader maker Hanwang in June saw its tablet PC shipments reach only 1,500-2,000 units, a lot lower than the company's expectations, according to sources from PC...

Hanvon, the e-book reader brand of China-based Hanwang Technology, had 61.4% of the e-book reader market in China in the first half of the 2010, according to Digitimes Research.

China-based Hanwang Technology has denied rumors that its Hanvon-branded e-book reader sales have been seriously dampened by competition from the Apple iPad and its current inventory...

Digitimes Research has downward adjusted its 2010 projected total e-book reader shipments in the China market from 1.5 million units originally to 900,000-1 million units, as China...

Acer will launch a 7-inch and a 10-inch tablet PC in the fourth quarter, both based on the ARM architecture and Android, according to sources from notebook players. Acer is talking...

Wistron has begun shipments of e-book readers to Shanghai Century Publishing Group in China in July 2010, with EPDs supplied by SiPix Technology, according to industry sources.

SiPix Technology, an EPD (electrophoretic display) subsidiary of AU Optronics (AUO), has recently overcome its production bottleneck and expects yield rates to reach 80-85% in August-September,...

Small- to medium-size TFT-LCD panel and electrophoretic display (EPD) maker E Ink Holding, previously known as Prime View International (PVI), has posted consolidated revenues of...

Qisda has posted consolidated revenues of NT$7.78 billion (US$241.72 million) for June, up 6.4% sequentially and 12.9% on year. Consolidated revenues for the first half of 2010 were...

Seattle, Jul 01, 2010 (Business Wire) - Amazon.com today introduced the new latest generation Kindle DX and new lower price of US$379, down from US$489, and still with free 3G wireless,...
Related photos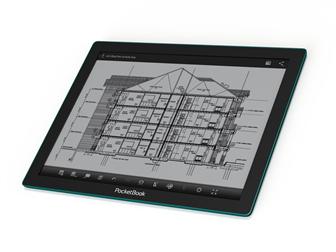 PocketBook CAD Reader equipped with E Ink Fina
Photo: Company, Wednesday 4 December 2013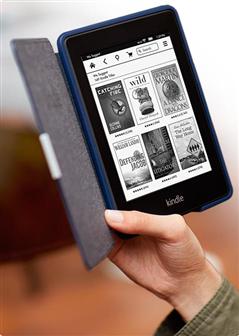 Amazon Kindle Paperwhite e-book reader
Photo: Company, Monday 17 September 2012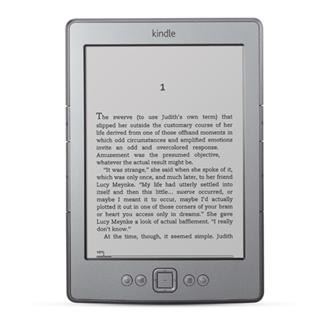 Amazon 6-inch Kindle e-book reader
Photo: Company, Tuesday 4 October 2011
Related news around the web