1451 news items tagged LCD TV
The LCD TV contract manufacturing market is expected to surpass 50 million units in 2015, with Taiwan makers expected to be responsible for 38.33 million, according to Digitimes Re...

Taiwan makers' shipments of LCD TVs reached 8.96 million units in the third quarter of 2014, up 3.2% on quarter and up 0.1% on year, according to Digitimes Research.

Retailers in Taiwan expect steady Ultra HD TV sales in the fourth quarter of 2014, primarily for units sized 50-, 55-, 60- and 65-inch.

TV panel prices underwent another hike in the first half of November because supply is still short of demand, particularly for 32- and 40-inch units, according to statistics compiled...

Sony has announced that its home entertainment and sound sales increased 7% on year (a 2% increase on a constant currency basis) to JPY282.4 billion (US$2.48 billion). This increase...

LCD TV sales are expected to reach around five million during the holiday period in the fourth quarter of 2014 in North America.

OLED TV pricing is expected to remain double that of Ultra HD TVs through 2016, which will influence the 120% on-year expected growth in Ultra HD TV shipments in 2015, according to...

LCD TV sales in China reached 6.02 million from the Mid-Autumn through October 1 period to represent an on-year increase of 2.4%, according to AVC. In the one week October 1 holiday...

Taiwan makers' shipments of LCD TVs are expected to reach 19.69 million during the second half of 2014, up 6.4% on year, according to Digitimes Research.

With China being the world's IT production center and a country with some of the strongest consumer demand, along with benefits on custom tax, funding, loans, and subsidies provided...

LCD TV vendors in China are continuing to push sales in markets outside of China which is also driving new panel demand for local TV makers.

Taiwan panel makers are seeing a surge of new panel orders from China-based TV vendors for 60- and 65-inch units as the vendors expect to see sales for the two sizes increase during...

In the second quarter of 2014, the LCD TV category in India experienced its highest growth rate in six quarters, with shipments growing 42% on year, driven by new model introductions,...

LCD TV shipments are expected to reach 229 million units in 2015, up from 217 million in 2014, and are expected to further grow to 245 million in 2017.

TV sales in China during the October 1 holiday period are estimated to grow 2-3% on year in 2014, according to sources in the supply chain.

LCD TV maker Amtran expects to reach two million in shipments during 2014, with supply going to Vizio primarily for 55-, 65-, 75- and 85-inch units, accroding to industry sources.

Samsung Electronics is reportedly in the process of launching a new Ultra HD TV that will come equipped with a 300 LED direct-type LED backlit unit, according to supply chain sourc...

China Star Optoelectronics Technology (CSOT) is expected to reach 25 million in LCD TV panel shipments during 2014 to hold a 10% global market share, driven largely by demand from...

AUO will exhibit a full lineup of 42- to 85-inch Ultra HD curved LCD TV displays at Touch Taiwan 2014 featuring wide color gamut and boasting 4000R golden curvature. AUO's exhibition...

The Mexico government will hold an open bid to procure 13.7 million LCD TVs over three years as part of a subsidy program for low-income families in line with the digitization of...

As the sales volume and value for TVs in the China market in the first half of 2014 decreased on year, the TV market is trending to becoming saturated over the next 3-5 years, according...

LCD TV panels enjoyed unexpected growth in the first half of 2014, tied to enthusiastic TV viewing because of the World Cup and other factors that benefited the market, according...

The LCD TV supply chain has started processing orders for peak demand in the fourth quarter of 2014, and vendors are expected to focus promotions on large-size and Ultra HD models...

Supply for LCD monitor panels is being pushed down by production of TV, notebook and small- to medium-size applications, which will lead to a 9.2% sequential decline in supply as...

Ultra HD TVs continued to make slow and steady inroads throughout the world, but their share of the overall flat-panel TV market remained minimal at the end of May 2014, suggesting...
Related photos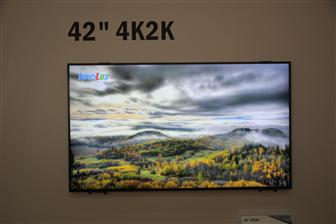 Touch Taiwan 2013: Innolux 42-inch Ultra HD TV panel
Photo: Alex Wolfgram, Monday 2 September 2013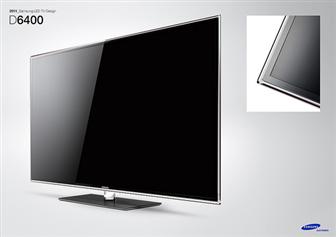 CES 2011: Samsung LED D6400
Photo: company, Friday 14 January 2011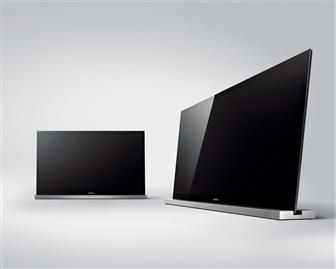 Sony 3D Bravia LCD TV
Photo: company, Wednesday 8 September 2010
Related news around the web