192 news items tagged USB 3.0
With new orders flowing in and the company's planned process upgrade, memory controller IC supplier JMicron Technology expects sales of its products for solid-state drives (SSD) to...

JMicron Technology Corp., a global leading IC design company specializing in designing USB 3.0 to SATA Bridge and solid state storage device (SSD) controllers, will be exhibiting...

IC design house Etron Technology has launched EV166T, a single-channel TLC (triple-level cell)-supporting USB 3.0 flash drive controller IC that costs only US$0.50 more than a comparable...

Following the recent launch of Intel's new Ivy Bridge platform, new announcements from AMD, and the growing anticipation for Windows 8, Computex 2012 will provide PC players from...

ASMedia Technology, Inc. (5269.TWO), a Taiwan-based leading supplier of high-speed signal IC controllers and switches, will demonstrate its USB 3.0 Flash Controller (ASM1031) and...

Gartner has ranked Kingston Technology as the world's number one supplier of USB drives in 2011. The US memory-module firm took an almost 30% market share, followed by SanDisk with...

Alcor Micro, a Taiwan-based design house of controller ICs used in input/output, multimedia and storage devices, will in June 2012 offer USB 3.0 controller ICs for use in flash drives...

IC design house Genesys Logic has seen sales generated from its USB 3.0 products including bridge controller chips, hub controllers and card reader controller ICs expand to account...

IC design house Genesys Logic reportedly has received USB 3.0 card reader controller chip orders for Apple's MacBook Air notebooks to be released in the second half of 2012, according...

Alcor Micro is scheduled to launch its first USB 3.0 flash drive controller in June, and will expand its offering to include chips for eMMC devices in the second half of 2012, according...

The upcoming launch of Intel's Ivy Bridge processors is expected to ignite a wave of replacement in USB flash drives, which Taiwan-based suppliers of flash device controllers identify...

Demand for NAND flash application to eMMC, SSDs and USB 3.0 devices is expected to take off in 2012, according to chairman Khein Seng Pua for IC design house Phison Electronics at...

Etron Technology has started shipping the company's in-house developed 2- and 4-channel USB flash drive controller chips, and its single-channel ones are currently sampling with customers,...

ASMedia Technology's overall controller shipments are likely to top 100 million units in 2012, driven by orders for USB 3.0 host controllers and new contracts for USB 3.0 bridge controllers...

Early March contract prices for NAND flash memory saw a slight decreases to flat growth, mainly due to sluggish demand for memory cards and USB drives. However, with storage devices...

ASMedia Technology and VIA Labs have secured orders for USB 3.0 controller chips used in external hard drives from Japan-based vendors such as Toshiba and Sony, with volume shipments...

Phison Electronics, a Taiwan-based design house of flash memory controller ICs, will gradually upgrade the manufacturing processes of eMMC, SSD and USB 3.0 controller ICs to 55nm...

Intel recently notified its partners about plans to postpone mass shipments of its upcoming Ivy Bridge processors. Despite that the company will still announce the new products and...

Innostor Technology has cut into the supply chain of Lenovo with its USB 3.0 flash drive controllers, according to industry sources, adding that shipments will start in March.

ASMedia Technology expects its shipments of USB 3.0 controller ICs to rapidly increase beginning the second quarter of 2012, according to company president Lin Che-wei.

The 2012 Consumer Electronics Show (CES) held in Las Vegas is beginning. Etron Technology, Inc. (Taiwan GTSM: 5351) launch at the show: (1) a new four-port USB 3.0 Host Controller...

USB 3.0 bridge controller chipmakers ASMedia Technology, JMicron Technology, Genesys Logic and Initio are competing fiercely for orders to be released by Western Digital, Seagate,...

USB 3.0 controller chipmaker ASMedia Technology will debut on Taiwan's emerging securities market with an initial price of NT$60 (US$2) on January 12. ASMedia posted revenues of NT$1.5...

The competition of USB 3.0 flash drive controller ICs is expected to heat up in 2012, with more players tapping the market, industry sources believe.

Sources at memory makers expect demand for high-capacity NAND flash memory to outstrip supply in 2012 due to strong demand for SSD and embedded storage applications. However, oversupply...
Related photos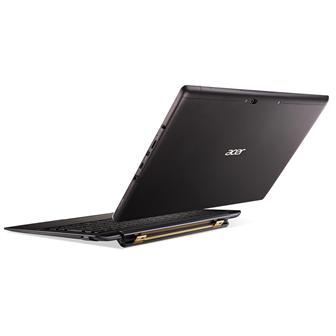 Acer Aspire Switch 12 S 2-in-1 device
Photo: Company, Monday 11 January 2016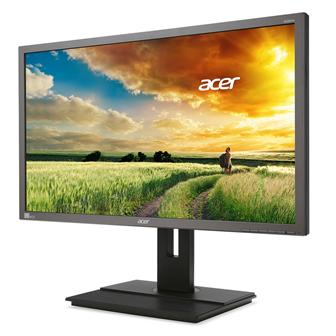 Acer launches Ultra HD B286HK professional monitor
Photo: Company, Friday 8 August 2014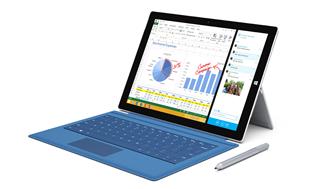 Microsoft Surface Pro 3 tablet/notebook
Photo: Company, Thursday 22 May 2014
Related news around the web