41 news items tagged digital photo frame
San Diego, Sept. 1, 2010 – Sony today announced three new S-Frame digital photo frames (models DPF-XR100, DPF-VR100 and DPF-D830) that let consumers keep their favorite memories...

Taiwan's small- to medium-size TFT-LCD panel shipments in the third quarter of 2010 are expected to increase 10.4% sequentially and 48.1% on year, driven mainly by demand from China...

Chimei Innolux (CMI) has filed lawsuits in China and the US accusing Sony of violating its patents in products including Bravia LCD TVs, Cybershot digital still cameras (DSCs) and...

Taiwan-based Aiptek International will offer 50-lumen glasses-based 3D pico projectors in March 2011 and 100-lumen glasses-free models in 2012, according to the company.

Global digital photo frames shipments grew 6.3% on year to 9.1 million units in 2008, with the US being the dominant region of nearly 5.9 million units, according to IDC. The global...

Sony Electronics is launching a stylish multitasking S-Frame digital photo frame with printer (model DPP-F700). The sleek, all-in-one device allows photo viewing and printing for...

Media phones will be the fastest-growing device type among "fourth screen" devices – small portables such as digital photo frames, media phones, and Internet appliances...

Although the outlook for digital photo frames has been conservative in 2009, global demand is steadily growing by an estimated annual rate of 20-30%, according to Chun-ting Liu, senior...

Emerging Display Technologies (EDT), which mostly makes STN LCD panels, has posted August revenues of NT$236.18 million (US$7.25 million), up 22.3% from NT$193.12 million for July,...

Small- to medium-size TFT-LCDs will experience dramatic changes over the next year, driven by market demand and the shift of larger fabs to production of small- to medium-size panels,...

Transcend Information has debuted its brand-new PF730 digital photo frame and two digital music players, along with a new line of 2.5-inch SATA SSDs equipped with 64MB DRAM buffer...

Ablecom Technology, a digital media solution provider, is showcasing its touchscreen digital photo frame (DPF), the HR-401T, at the ongoing Computex Taipei 2009 from June 2-6, 2009...

Memory module maker Transcend Information has announced total shipments for April 2009 at 8.19 million units, representing growth of 9.2% on year and 13.8% sequentially. Shipments...

Second-tier motherboard maker Abit has reportedly quit the consumer electronics branding business covering product lines such as digital photo frames putting itself completely out...

LCD panel makers are seeing some rush orders for digital photo frame applications from clients eyeing the demand from Mother's Day shopping, according to market sources.

Taiwan-based start-up Ipevo believes the Internet has outgrown the PC, and guided by that philosophy, the company has developed a number of products, including the Kaleido R7 wireless...

Far EasTone Telecommunications (FET) on December 17 announced the launch of a Photo Sharing service and accompanying digital photo frame featuring Wi-Fi enabling the wireless reception...

In order to secure its leading position in the digital photo frame market, Philips is going to lower the prices for its 7-inch digital photo frames by 30% to US$119 from US$169, according...

Taiwan's small- to mid-size LCD panel shipments totaled 174 million units in the third quarter, which is traditionally identified as the peak season.

Memory-module maker Transcend Information expects the sales ratio of its profitable product segment to increase to 15% in the fourth quarter of 2008, up from 6% earlier this year,...

While consumer spending is decreasing amid the global economy downturn, white-box digital photo frame vendors in Taiwan are offering sub-NT$1,000 (US$30) 7-inch digital photo frames...

Lite-On IT, on November 12, unveiled Memoir, a 8-inch digital photo frame featuring a built-in scanner, for sale in Taiwan and overseas markets under its new brand Skyla. Shipments...

With prices of small- to medium-size TFT LCD panel dropping, Samsung Electronics and other local digital photo frame vendors have started the price war in China this month in order...

Suppliers of small- to medium-size displays (under 10 inches in diagonal) will face a much less cheerier holiday season than last year. According to the latest forecast from DisplaySearch,...

Digital photo frame prices have dropped sharply in the local Taiwan market as white-box and second-tier players try to digest inventory, according to market sources.
Related photos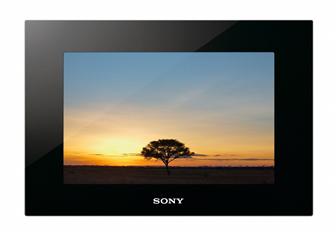 Sony digital photo frame, DPF-VR 100
Photo: company, Friday 10 September 2010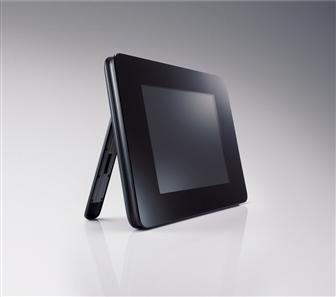 Sony DPF-D830 digital photo frame
Photo: company, Wednesday 8 September 2010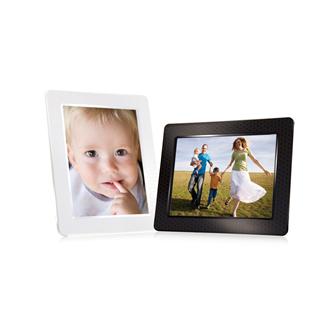 Transcend PF830 digital photo frame
Photo: Company, Wednesday 20 January 2010
Related news around the web