193 news items tagged North America
China-based pure-play foundry SMIC expects to post a sequential decrease of 3-6% in revenues for the second quarter of 2017, with gross margin ranging from 25% to 27%.

Acer has been expanding its Chrome-based product lines recently and company CEO Jason Chen expects its Chromebook sales to enjoy a double-digit percentage growth in 2017.

Commenting on the gaming PC market in North America, Kevin Jones, vice president for US-based retail chain Micro Center said that overall sales increased 25-30% on year in 2016, and...

Magellan, the GPS brand subsidiary of Mitac International Magellan, has announced cooperation with Samsung Electronics America to supply enterprise-level electronics logging devices...

Networking/communication device maker SerComm expects strong demand for devices used in fiber-optic networks in the China market, DOCSIS 3.0, 3.1 routers used in cable TV networks...

Ruggedized PC player Getac Technology expects its revenues to decrease sequentially in the second quarter, but the volume will have a good chance to grow strongly in the second half...

Commenting on questions on whether Pegatron Technology will move production to North America during the company's year-end banquet, company chairman TH Tung noted that Pegatron currently...

High Tech Computer (HTC) has announced two new high-end smartphones, the U Ultra and U Play in Taiwan, and Chialin Chang, HTC president of Global Sales has pointed out that the company...

Global tablet shipments will bounce back 16.3% sequentially to reach nearly 47 million units in the third quarter, but the volume will still be down over 10% compared to the same...

White-box tablet shipments were down 15.3% from sequentially to reach only 13.8 million units in the second quarter because the quarter was a slow season for North America and Europe,...

In addition to the enterprise notebook sector, Dell has also been successfully expanding its presence in the consumer notebook sector recently and has seen increased market share...

AVEXIR Technologies Corp., the world's leading memory brand in exclusive patented breathing LED & plasma tube technology products, has announced that ASI is Avexir official distributor...

HTC has been seeking partnerships for its Vive virtual reality device and in addition to cooperation with car vendors Audi and BMW, HTC has also partnered with Microsoft and GameStop...

Datacenter server competition has recently expanded from North America to Europe and players including Hewlett-Packard (HP), Quanta Computer and Wistron's server subsidiary, Wiwynn,...

Asustek Computer and Acer are seeing increasing sales of their LCD monitors with Asustek dominating in the gaming sector and enjoying over 30% growth in Europe in 2015, while Acer...

Own-brand GPS maker ATrack Technology, in view of booming orders from North America, expects the revenue proportion from the regional market to rise from 25% in 2015 to over 50% in...

As residential building codes call for greater energy efficiency, and the use of onsite generation for grid load management becomes more valuable, the market for zero net energy homes...

Despite weak overall demand for PC, sales of gaming notebooks, inexpensive desktops and mini PCs remain strong, especially models using Intel's Pentium and Celeron processors, which...

North America-based semiconductor equipment manufacturers posted a book-to-bill ratio of 1.07 in September 2015, up for the third consecutive month, according to SEMI.

North America is currently the world's largest market for plug-in electric vehicles (PEVs), with more than 133,000 sold in 2014, and the majority of vehicles concentrated in California...

Although the overall adoption of prepaid electric metering is expected to increase thanks to increased acceptance by both utilities and customers, the trend is playing out differently...

With more than 133,000 plug-in electric vehicles (PEVs) sold in 2014, North America is currently the world's strongest market for these vehicles. While regional sales are concentrated...

North America-based manufacturers of semiconductor equipment posted a book-to-bill ratio of 1.10 in March 2015, having been above parity for three months in a row, according to the...

Acer Octon, a joint venture established in November 2014 by Taiwan-based IT vendor Acer and US-based multimedia application developer Octon, will soon announce the outcomes of talks...

Approximately 9% of solar photovoltaic (PV) systems in North America will include attached storage in 2018. Led by commercial systems, 700 megawatts (MW) of PV systems with energy...
Related photos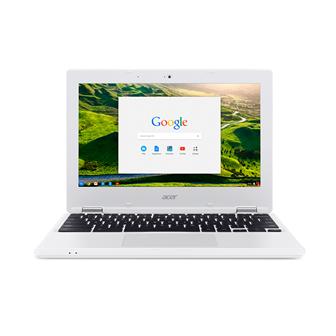 Acer Chromebook 11
Photo: Company, Thursday 7 January 2016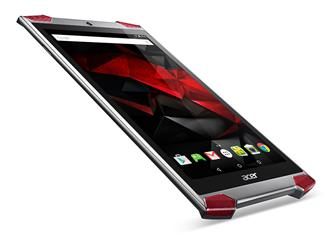 Acer Predator 8 GT-810 gaming tablet
Photo: Company, Monday 14 September 2015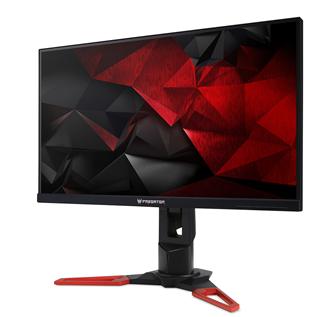 Acer Predator XB1 gaming monitor
Photo: Company, Friday 11 September 2015
Related news around the web