254 news items tagged USB
The USB Type-C specification was published by USB Implementers Forum (USB-IF) in August 2014, and less than 18 months later, sleek new products have arrived on the market including...

ASMedia Technology, a subsidiary of Asustek Computer, hosted an investors conference on June 7, during which company president Chewei Lin pointed out that growing demand for gaming...

NAND flash controller and solution provider Phison Electronics has signed a memorandum of understanding (MoU) with the Electronic Industries Association of India (ELCINA) for joint...

Wanshih Electronic exhibits at 2016 Computex from May 31 to June 4. We "Connecting Everything" and will show you USB 3.1 Type C Gen2 with PD, AWG46 mini coaxial cable assembly...

Commenting on market watchers' concerns that Microsoft's Surface Book could potentially hurt its PC brand partners, Acer's president of corporate business planning and operations...

USB device controller supplier ASMedia has received USB-IF (USB Implementers Forum) certification for its ASM1352R-series USB 3.1 host controller ICs, according to the company.

Taiwan-based IC design companies including ASMedia Technology, Etron Technology and VIA Labs are all gearing up to offer USB 3.1 Type-C solutions as they anticipate the interface...

Seeing that Intel has reduced its USB 3.1 chip solution price from US$10 to less than US$6, ASMedia has also recently cut its USB 3.1 product pricing to below US$3, hoping to gain...

Parade Technologies is currently shipping a USB Type-C port configuration switch in small volumes and will ramp up shipments starting the third quarter of 2015, the Chinese-language...

Intel's upgrade of external interfaces from Thunderbolt 2.0 to 3.0 and the switch from Mini DisplayPort (mDP) connectors to Type-C USB connectors will lead the way for the Type-C...

Commenting on the USB 3.1 business, president of Taiwan-based connector chip design house ASMedia Chewei Lin pointed out that although Intel has delayed the launch of its next-generation...

USB 3.1 is expected to become widely adopted after 2015 with advantages in transmission speed at 10Gbit/s and reversible Type-C connector, which supports charging at double speed...

Gigastone will be exhibiting at the 2015 Computex (June 2-June 6) at the Nangang Exhibition Center, Booth K1104. Products to be showcased include a variety of mobile accessories such...

ASRock is showcasing its latest products at Computex 2015 and will unveil its 100-series chipset-based motherboard the Z170 Extreme7, built with alloy materials and supporting DDR4...

The announcement of the new MacBook at an Apple Event in spring 2015 was notable as device only offers a single USB Type-C port.

SanDisk has introduced new solid state drives (SSD) - portable SSDs and 2TB SATA SSD for cloud data services - and two new USB 3.0 flash drives, which are now being showcased at the...

Wire and cable product maker BizLink Holding expects its revenues to achieve at least a double-digit percentage growth in 2015 thanks to shipment growths in product lines such as...

After Apple's adoption of the USB Type-C port on its 12-inch MacBook, Dell also recently announced to use the technology for its 11-inch tablet and Asustek Computer is planning to...

More than 10 Taiwan-based IC design houses are engaged in the development of USB Type-C (USB-C) chip solutions, as they anticipate the interface will see widespread adoption, according...

Apple has adopted a USB Type-C port in its new 12-inch MacBook, and connector makers expect the move to prompt other notebook and smartphone vendors to follow suit and equip their...

Commenting on its lawsuit against VIA Technologies, which VIA has accused ASMedia for infringing its intellectual property rights concerning USB 3.0 in the US, ASMedia has issued...

ASMedia Technology, among Taiwan-based IC design houses, has taken the initiative to offer USB 3.1 controller ICs and has won adoption by Asustek Computer and ASRock for new motherboards...

Commenting on the company's outlook for 2015, Foxlink chairman Guo Tai-qiang has said that wearable devices and USB Type-C connectors will become growth drivers for Foxlink.

Asustek Computer will take the initiative to launch motherboard with support for USB 3.1 at the end of February, according to Taiwan-based supply chain makers.

Taiwan-based Good Way, an ODM for peripheral devices and USB docking stations, has reported revenues of NT$303 million (US$9.49 million) for December 2014, up 9.6% on month and 15%...
Related photos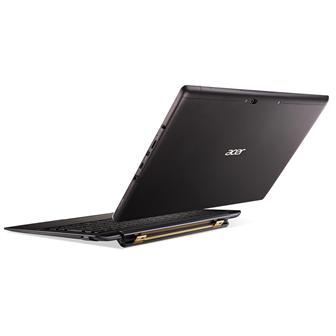 Acer Aspire Switch 12 S 2-in-1 device
Photo: Company, Monday 11 January 2016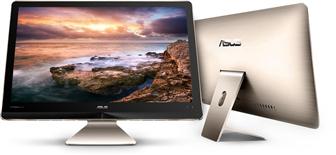 Asustek Zen AiO S all-in-one PC
Photo: Company, Monday 14 September 2015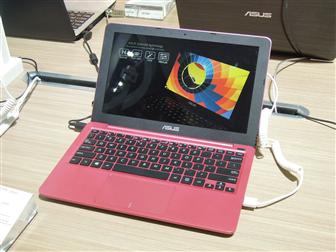 Asustek EeeBook E202 notebook
Photo: Joseph Tsai, Friday 12 June 2015
Related news around the web