464 news items tagged Windows
IC design house Egalax_empia Technology (EETI) expects demand for touch panel ICs for large-size applications to rise significantly in 2013, thanks to the launch of Windows 8 devic...

Some upstream component makers have recently started to be concerned that the PC replacement trend expected to be brought on by Windows 8 may not occur in the fourth quarter of 2012...

The worldwide PC market contracted sharply in the third quarter of 2012, with shipments declining 8.6% from the third quarter of 2011, according to the IDC Worldwide Quarterly PC...

Some branded notebook vendors have lowered the prices of their Windows 7-based notebooks sold through channel operators in the US recently in order to pave the way for the launch...

Despite the looming release of the Windows 8 at the end of October, analog IC suppliers have not yet experienced a pickup in orders from the PC sector for the fourth quarter, according...

The launch of Windows 8 is significant both for Microsoft and for the industry as a whole. Windows 8 will have two major impacts on the PC and tablet markets. Firstly, it will stimulate...

While it is uncertain whether Windows 8 can push up demand for notebooks, the new operating system is expected to drive up global sales of all-in-one (AIO) PCs in 2013 by more than...

While notebook vendors and ODMs are quite optimistic about growth in global demand due to replacement of notebooks with Windows 8 models in the fourth quarter of 2012, Taiwan-based...

Acer founder Stan Shih, commenting on whether Acer should re-enter businesses such as smartphones to counter weakening PC demand, pointed out that Acer has a low market share in the...

As Microsoft's next-generation Windows 8 operating system is set to appear on October 25, Asustek Computer and Lenovo have already prepared launch conferences for their Windows 8...

Notebook panels have slightly decreased in price during September 2012 due to over anticipation for the release of Windows 8 and various ultrabook models, according to industry sou...

Total development costs for Windows-based applications, including time and manpower, is only one-third that for applications based on Android or iOS due to strong support by development...

PC BIOS designer Insyde Software chairman Jeremy Wang expects the company's third-quarter revenues to only see a sequential growth of less than 5% due to weaker-than-expected notebook...

The rise of Apple and Samsung Electronics has pushed HTC to rank number three in the US smartphone market with an approximately 14% market share. The firm plans to regain turf with...

Acer and Asustek Computer's Windows 8 tablets are reportedly to be priced at above US$800, about the same price as the New iPad with the highest specifications, and market watchers...

Microsoft's own-brand Surface tablets are expected to launch at the end of October with the related supply chain players estimating that the Surface RT's hardware cost is at around...

Microsoft has adopted a strategy of helping ISVs (independent software vendors) cooperate with Windows 8 tablet PC vendors to pre-install their applications, in an effort to encourage...

Nokia may release new Windows Phone 7.5-based smartphones for the entry-level segment at the end of 2012 since Windows Phone 8's hardware requirements for dual-core processor and...

Notebook brand vendors Acer and Asustek Computer, and notebook maker Wistron have announced their August revenue performances with both vendors seeing on-month growth, while Wistron...

Windows 8-based notebook shipments are expected to start increasing in September as the launch date of the operating system approaches, but because most orders are scheduled for shipping...

As Unified Extensible Firmware Interface (UEFI) platform is gradually becoming the next BIOS structure standard, the competition between BIOS designers is also becoming fiercer, and...

Nokia has announced the Nokia Lumia 920 and Nokia Lumia 820, the first devices in Nokia's Windows Phone 8 range.

Nokia is aggressively trying to release Windows Phone 8 smartphones before the end of September to regain its momentum in the handset market. Meanwhile, its major OEM partner Compal...

Samsung Electronics is showcasing a Windows 8 notebook prototype at the 2012 IFA exhibition. The model is very similar in appearance to the Taichi, an ultrabook with dual touch screens...

After a generation of setting the pace and calling the shots in the computer market, the Microsoft/Intel cartel known as Wintel now finds itself playing catch-up in the new era of...
Related photos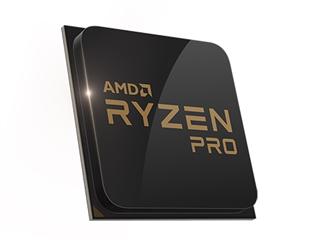 AMD Ryzen PRO desktop processors
Photo: Company, Tuesday 4 July 2017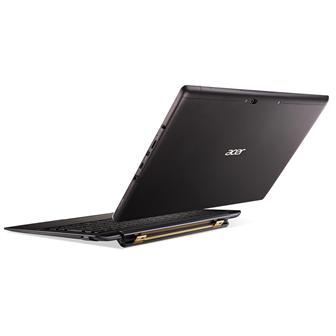 Acer Aspire Switch 12 S 2-in-1 device
Photo: Company, Monday 11 January 2016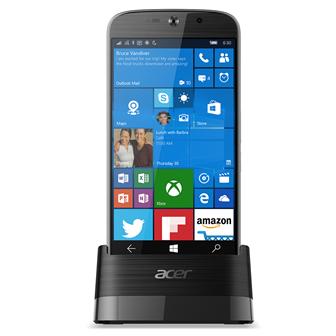 Acer Liquid Jade Primo smartphone
Photo: Company, Thursday 7 January 2016
Related news around the web