95 news items tagged Full HD
LG Display has developed a 5.3-inch Full HD LCD panel for smartphones with a 0.7mm bezel. The company achieved the thinness through its Neo Edge module processing technology and Advanced...

While many high-end smartphone models are equipped with Full HD touch screens, panel makers are developing panels of higher resolution, such as 2K and recently even Ultra HD (4K),...

LCD driver IC firm ILi Technology (Ilitek) is looking to enhance its offerings for smartphone panels in 2014. In addition to driver ICs for WVGA panels, Ilitek also aims to ramp up...

Foxconn Electronics (Hon Hai Precision Industry) on October 17 launched a 50-inch Full HD connected TV under the brand InFocus for contract-bundled sale through telecom carrier Chunghwa...

Ultra HD TV pricing in China is likely to drop to that of Full HD units for the October 1 holiday period in China, according to market observers.

Supply chain sources in the panel industry believe that most smartphone vendors in China will be after Full HD panels in 2014 in order to keep up with market demand.

Sharp Imaging and Information Company of America (SIICA), a division of Sharp Electronics, has announced the release of a new 20-inch (19.5" diagonal) Full HD multi-touch monitor,...

ViewSonic will launch 1080p 3D projectors in the Taiwan market by the end of 2013 at retail prices of about NT$32,900 (US$1,097) and expects the proportion of all projectors that...

AU Optronics (AUO) is participating in Display Week 2013, held by SID (Society for Information Display) in Vancouver from May 19-24. AUO's R&D team has submitted 13 papers to...

The penetration rate of Full HD panels used in notebook products may reach as high as 15% in 2013, according to research firm WitsView,

China Star Optoelectronics Technology (CSOT) is now selling 55-inch Ultra HD (3840 by 2160) TV panels primarily to China-based TV vendors such as TCL for 2.1 times the price of Full...

China-based TV vendors will reportedly hold special sales events for Ultra HD TV products during the May 1 holiday period, which include similar pricing as Full HD TV models, according...

Foxconn Electronics (Hon Hai Precision Industry) has announced the offering of an internally produced 40-inch Full HD LED-backlit LCD TV for contract-bundled sale at NT$8,800 (US$294)...

AU Optronics (AUO) has announced that it will participate in China Information Technology Expo & China Optoelectronics Display Expo 2013 (CITE & CODE 2013) in Shenzhen from...

BenQ will release Full HD 3D short focal projectors in 2013 and aims to sell them within commercial, education and entertainment segments, according to general manager of BenQ's Technology...

AU Optronics (AUO) and Innolux Corporation are expected to delay mass production of Full HD handset panels until the second quarter of 2013, according to industry sources.

The Video Electronics Standards Association (VESA) has announced the latest release of the DisplayPort Dual-Mode Standard. The product supports the next generation of Dual-Mode DisplayPort...

Full HD (1080p) projector sales in the education and business segments are expected to reach a cumulative 35,600 units in 2013 followed by a steady rise through 2016 when sales are...

HTC will likely use Full HD panels made by Sharp for its reported soon-to-be released M7 smartphone due to low OLED yields from Taiwan-based panel maker AU Optronics (AUO), according...

Sharp is reportedly witnessing a shortage of its in-house produced 5-inch Full HD handset panels due to explosive sales of its Aquos Phone SH930W in Taiwan, according to industry...

Samsung Electronics, Sony Mobile Communications, LG Electronics, Huawei Device and ZTE are expected to follow HTC and Sharp to roll out smartphones with 5-inch Full HD displays in...

Innolux is expected to mass produce 5-inch Full HD handset panels that have 443ppi in the first quarter of 2013, according to industry sources.

China-based Shenzhen Tianma Micro-electronics has successfully produced 4.5-inch Full HD and 3.2-inch OLED panels during a recent trial production run, according to industry source...

Projector vendor Optoma will drop its Full HD (1,980 by 1,080) projector prices to approximately NT$30,000 (US$1,030) from NT$36,900 most likely before the end of 2012, according...

Chimei Innolux (CMI) is planning to showcase its new 5-inch Full HD panel module with a 443ppi for the first time at Touch Taiwan.
Related photos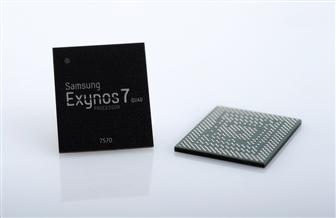 Samsung 14nm Exynos chips
Photo: Company, Wednesday 31 August 2016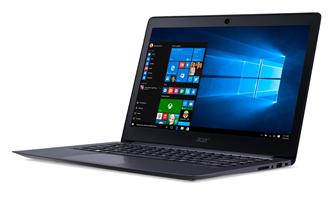 Acer TravelMate X349
Photo: Company, Monday 25 July 2016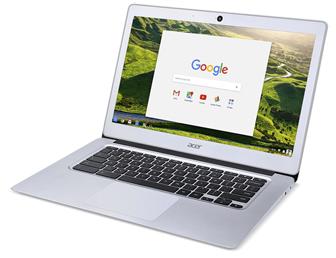 Acer Chromebook 14
Photo: Company, Thursday 7 April 2016
Related news around the web