920 news items tagged display
MediaTek has announced the availability of its new MediaTek MT5597 SoC, an Ultra HD TV SoC supporting Dolby Vision and Hybrid Log Gamma (HLG).

AMOLED smartphone panel shipments to China are expected to keep increasing, but Samsung Display's dominance in the market will start seeing challenges from local competitors in 2018...

Samsung Display has decided to forgo plans to set up a half-10.5G TFT-LCD factory for TV panels and instead will use the funds to expand its production capacity for small- to medium-size...

HannStar Display will offer 5.7- and 6.0-inch 18:9 panels for use in all-screen display smartphones in July 2017, and other sizes including 5.5- and 6.2-inch models in the second...

Apple's upstream supply chain has begun mass producing components for the vendor's three next-generation iPhones: a 4.7-inch model and a 5.5-inch model both featuring reinforced glass...

China-based Shenzhen Absen Optoelectronic has lowered quotes for fine pixel pitch LED displays by over 20% and fellow makers have followed suit. Consequently, many buyers of such...

With consumers already accustomed with using smartphones and tablet PCs in their everyday lives, touch screens are now increasingly making their way into vehicles, too. Automotive...

LED driver IC supplier Macroblock is expected to see its EPS hit NT$8 (US$0.27) in 2017, driven by sales generated from the car-use and small pinch LED display products, according...

E Ink Holdings (EIH) has revealed it has developed e-paper displays based on LTPS backplanes provided by Japan Display. Such e-paper displays have resolutions of 400ppi (pixels per...

TFT-LCD panel maker AU Optronics (AUO) is showcasing various applications, including Ultra HD LTPS LCD panels, 1.2- and 1.4-inch circle-shaped AMOLED smartwatches panels, free-form...

Touch panel maker General Interface Solution (GIS) has undertaken R&D of OLED touch display modules (back-end OLED manufacturing) for nearly one year and is setting up a production...

Corning has announced Samsung Display's selection of Corning Lotus NXT Glass as the carrier glass for its line of polyimide (PI) low-temperature polysilicon (LTPS) organic light-emitting...

Clientron Corp., a world leading provider of POS systems, announced it will be displaying its full range of POS product innovations to comply with multi-payment solutions and various...

Samsung Display, due to booming orders for smartphone-use OLED panels, is constructing a factory to produce flexible OLED panels in South Korea, with production to kick off possibly...

Chunghwa Picture Tubes (CPT) shipped 27.12 million small- to medium-size TFT-LCD panels in April, decreasing 8.3% sequentially and 4.6% on year, while fellow maker HannStar Display...

IC design house Novatek Microelectronic expects to post revenues of between NT$11.5 billion (US$379.8 million) and NT$11.9 billion for the second quarter of 2017 representing a sequential...

TFT-LCD panel maker HannStar Display has released its financial report for first-quarter 2017, recording consolidated revenues of NT$6.224 billion (US$205 million), decreasing 33.18%...

Acer's mixed reality (MR) head-mounted display (HMD) that it developed jointly with Microsoft has recently begun shipments and the company has already shipped around 1,000 units...

LG Display has released its first-quarter 2017 financial report, reporting net operating profit of KRW1,027 billion (US$912 million), the firm's highest-ever quarterly level.

Taiwan Semiconductor Manufacturing Company (TSMC) is seeing robust growth in demand from the mobile computing, automotive electronics, IoT and high-performance computing sectors,...

The new Samsung Galaxy S8 equipped with 64 gigabytes (GB) of NAND flash memory carries a bill of materials (BOM) cost that comes out to US$301.60, much higher than for previous versions...

Samsung Display is likely to set up a 7G flexible OLED factory in South Korea, according to South Korea-based UBI Research.

LED driver IC supplier Macroblock has reported consolidated revenues of NT$231 million (US$7.618 million) for March, up 13.6% on month and 13.9% on year. For the first quarter of...

Chunghwa Picture Tubes (CPT) has disclosed it shipped 122,000 large-size TFT-LCD panels and 29.56 million small- to medium-size units in March, with the former increasing 8.6% on...

OLED panels and TFT-LCD panels took up 27% and 73% respectively of display panels used in smartphones in 2014, but the proportion for OLED panels will exceed 40% in 2017 due to Apple's...
Related photos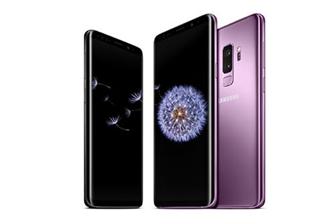 Samsung Galaxy S9, S9+
Photo: Company, Friday 2 March 2018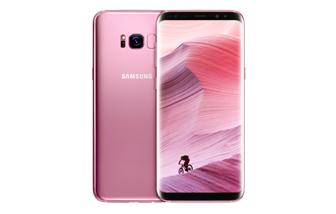 Rose Pink Edition of Samsung Galaxy S8+
Photo: Company, Tuesday 4 July 2017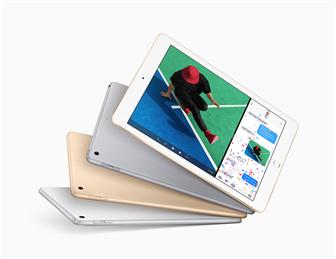 Apple inexpensive 9.7-inch iPad
Photo: Company, Wednesday 22 March 2017
Related news around the web