1774 news items tagged tablet
Despite the fact that first-tier vendors including Samsung Electronics, Asustek Computer, Lenovo and Toshiba have significantly reduced the number of new tablet products for the second...

According to figures published by IDC, the overall tablet market in Western Europe remained challenged in the first quarter of 2015, declining 10.5% on year with shipments totaling...

To fulfill the trend of mPOS, provide consumers better shopping experience and enhance convenience for various industries, EVEN SYSTEMS is proud to present its new mobile payment...

Tablet application processor (AP) shipments to China are estimated to grow 18.6% sequentially in the second quarter of 2015 to reach about 29 million units as demand from the end...

Global shipments of tablets in the first quarter of 2015 totaled only 49.08 million units, representing an on-quarter drop of 35% and an on-year decrease of 15%.

Apple has recently reported results for the fiscal second quarter of 2015 ended March 28, 2015 and saw strong iPhone 6 and Mac products shipments, but its iPad shipments were only...

Global tablet shipments are expected to stay flat from a quarter ago and reach 49.31 million units in the second quarter of 2015, but compared to the same quarter a year ago, the...

Samsung Electronics has unveiled Galaxy Tab A, an entry-level tablet with an S Pen touch pen, for launch in the Taiwan market in early May.

There were 49.08 million tablets shipped globally in the first quarter of 2015, slipping 35.3% on quarter and 15.3% on year, with shipments consisting of 12.0 million iPads, 19.1...

The global smartphone applications processor (AP) market registered a robust 21% increase in 2014, while the tablet AP sector grew 18%, according to recent reports from Strategy An...

Intel will offer new RDAs (reference designs for Android) in the second half of 2015 to help partnering vendors, including China-based white-box ones, launch inexpensive 7-, 8- and...

Spreadtrum Communications has announced that its quad-core mobile chipset, the SC7730ST, and its dual-core mobile chipset, the SC7727S, have been adopted by Samsung Electronics in...

Supply chains are prepping for an increase in orders for 2-in-1 tablets from China, according to industry sources.

Samsung Electronics is expected to hold off from releasing flexible tablet products sized 7-inch and above in 2015 and instead will focus its efforts on flexible smartphone units,...

Rohm has announced the production release of a dedicated system power management integrated circuit (PMIC), the BD2613GW, to support the next generation, 14nm Intel Atom processor...

Microsoft is expected to have a chance to ship over four million Surface tablets in 2015, up from two million units in 2014, because of its new Surface 3 and Surface Pro series products,...

Tablet and notebook supply chains are starting to see the effects of weak consumer electronics demand in Europe, and are evaluating new strategies including further expansion into...

Tablet vendors are looking to tackle niche markets in 2015 including the industrial, commercial and education segments as the global tablet market is expected to take further hits...

Shipments for white-box tablets using Intel solutions enjoyed significant growth on quarter in the fourth quarter of 2014 and are expected to see flat performance or drop slightly...

China's second-tier and white-box players have recently turned their focuses to dual-OS (operating system) tablets and are aggressively preparing to ship these products to overseas...

Following the first on-year decline in worldwide tablet shipments in the fourth quarter of 2014, IDC has scaled back its five-year forecast for the product category. Worldwide shipments...

China's smartphone application processor (AP) shipments enjoyed strong growth in the second half of 2014 as the country's 4G ecosystem gradually matured. However, the 4G growth came...

Jonathan Lin, general manager of Sony Mobile Communications Taiwan, has re-stated that Sony does not have any plans to put its mobile device business unit up for sale, and will continue...

China-based tablet component makers and ODMs, including Shenzhen Zowee Technology, Shenzhen DPT-Touch, 3Nod Electronics and Camerking, have offered lower quotes to compete with Taiwan-based...

At the ongoing Mobile World Congress (MWC) 2015, MediaTek has introduced two new 64-bit quad-core processors for smartphones and tablets.
Related photos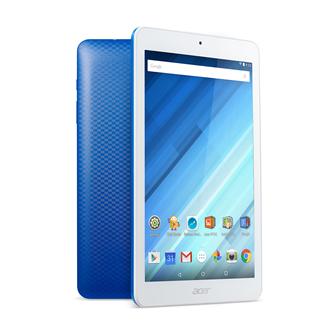 Acer Iconia One 8 tablet
Photo: Company, Friday 8 January 2016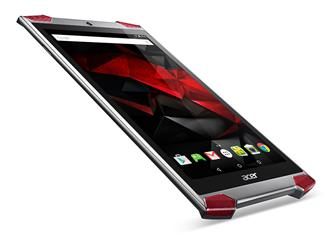 Acer Predator 8 GT-810 gaming tablet
Photo: Company, Monday 14 September 2015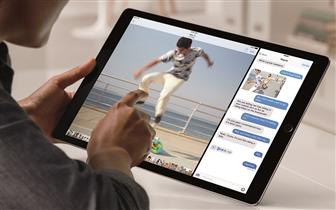 Apple iPad Pro tablet
Photo: Company, Monday 14 September 2015
Related news around the web