Embedded non-volatile memory (eNVM) IP provider eMemory Technology saw its July revenues climb to a record high of NT$291 million (US$9.63 million). The revenues were 32% higher than...

EDA vendor Synopsys has introduced its complete DesignWare high bandwidth memory-2 (known as HBM2) IP solution consisting of controller, PHY and verification IP, enabling designers...

Taiwan-based eMemory has verified its latest on-chip security IP on several of UMC's advanced nodes, according to the embedded NVM IP provider. The IP, based on unique IC biometrics,...

Taiwan-based IC design service companies and silicon IP providers have started to land orders for artificial intelligence (AI) applications from China's IC industry and academia,...

Taiwan-based embedded NVM IP provider eMemory Technology has signed a two-year cooperation contract with SK Hynix for providing technology support to the Korea-based electronics firm...

Globalfoundries and VeriSilicon have announced a collaboration to deliver a single-chip IoT solution for next-generation Low Power Wide Area (LPWA) networks. Leveraging GF's 22FDX...

Globalfoundries' 22nm FD-SOI process, dubbed 22FDX, has obtained orders from Shanghai Fudan Microelectronics, according to industry sources.

Credo Semiconductor, a developer of serializer-deserializer (SerDes) circuits, technology and IP cores, and Foxconn Interconnect Technology, a supplier of interconnect solutions,...

Samsung Electronics has announced the start of mass production of its first Exynos-branded IoT solution, the Exynos i T200.

Faraday Technology has announced that its MFP (Multi-Function Printer) ASIC solutions have surpassed 50 design wins since its introduction 10 years ago, and the MFP ASIC shipment...

ARM has made several enhancements to the ARM DesignStart program, providing the fastest path forward for evaluating, designing and bringing custom SoCs to market, according to the...

Global Unichip has successful taped out a 16nm, second-generation high bandwidth memory (HBM) PHY and controller with verified interposer design and CoWoS package. The ultra-high...

IC design service company Global Unichip has announced consolidated revenues of NT$985 million (US$32.8 million) for May 2017, up 41.5% on year and 39.2% sequentially. The company...

The global DRAM market will remain an oligopoly of three large firms over the next three years, according to Pei-Ing Lee, president for Taiwan-based Nanya Technology.

As Physical Unclonable Functions (PUFs) have become an increasingly popular security technology, eMemory has announced the launch of NeoPUF, which the company claims is a game-changing...

Faraday Technology, a Taiwan-based ASIC design service and IP provider, has expressed optimism about 28nm chip market growth. The company has received new orders for 28nm NRE (non-recurring...

Foundry chipmaker UMC has disclosed plans to roll out 22nm process technology as early as 2018. UMC has started IP development for its 22nm process, and expects to introduce the node...

Micron Technology and Microsoft have announced a collaboration that aims to address the major challenge of providing trusted computing models for IoT deployments in industrial, automotive...

The supply of DRAM memory is likely to stay tight for a substantial period of time, according to Frank Huang, chairman for Taiwan-based pure-play foundry Powerchip Technology.

Embedded NVM IP provider eMemory Technology has shipped more than 100,000 wafers embedded with its NeoEE IP solutions, according to the company. The eMemory NeoEE IP has been successfully...

Taiwan's National Communications Commission (NCC) has approved Chunghwa Telecom's (CHT) proposed reductions in monthly circuit-leasing fees for its FTTx subscribers and in IP peering...

The automotive industry is undergoing a digital transformation. The technology in automobiles that's connected to the Internet and capable of receiving services from the cloud is...

Taiwan-based CPU IP provider Andes Technology, of which MediaTek holds a 15% stake, saw its share price soar by 191.09% to close at NT$189.50 (US$6.14) from the initial price of NT$65.10...

Embedded non-volatile memory (eNVM) IP provider eMemory Technology is expected to report record revenues for the first quarter of 2017, a recent Chinese-language Commercial Times...

Nvidia has unveiled the Jetson TX2, a credit card-sized platform that delivers AI computing for intelligent factory robots, commercial drones and smart cameras for AI cities.
Related photos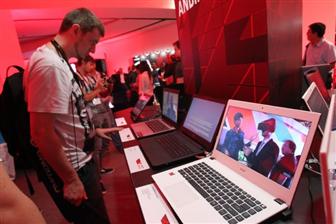 Notebooks powered by AMD new A series APUs
Photo: Shih-min Fu, Thursday 4 June 2015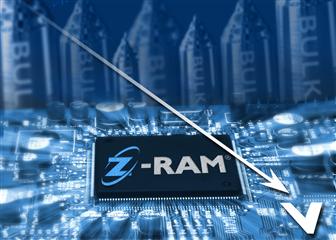 Innovative Silicon floating-body DRAM on bulk silicon
Photo: Company, Monday 22 March 2010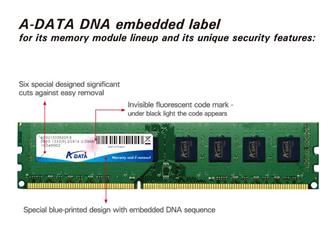 A-Data adopts DNA authentiction technology to protect its IP
Photo: Company, Tuesday 27 October 2009
Related news around the web