1488 news items tagged Intel
Quanta Cloud Technology (QCT), a server subsidiary of Quanta Computer, has participated at Mobile World Congress (MWC) Shanghai 2017 for the first time showcasing four new products...

Intel has announced the delivery of what the company claims is the world's first commercially available 64-layer, TLC 3D NAND SSD.

Intel has decided to sharply extend lifecycle support for its whole series of Internet of Things (IoT) solutions platforms from seven years to 15 years, in a bid to regain the confidence...

Server management SoC solution provider Aspeed Technology has obtained a pull-in of baseboard management controller (BMC) chip orders for new servers based on AMD's EPYC processor...

Worldwide industrial semiconductor revenues grew 3.8% on year to US$43.5 billion in 2016, according to IHS Markit.

The International Olympic Committee (IOC) and Intel have announced a long-term technology partnership at an official signing ceremony in New York with IOC President Thomas Bach and...

IC distributor WPG expects to post sequential profit growth for the second quarter of 2017 with revenues meeting the company's guidance.

IC foundries are gearing up for mass production of 7nm chips in 2018, as well as production for 7nm process technology using extreme ultraviolet (EUV), according to market observers...

With Intel planning to integrate Wi-Fi and USB 3.1 functions into its 300-series chipsets in 2018, Realtek Semiconductor, ASMedia and Broadcom are expected to see their orders for...

Taiwan-based GEM Services, a backend house focusing exclusively on the power management semiconductor market, is forecast to post single-digit revenue growth in 2017 driven by strong...

The global handset baseband processor market grew 5% on year to reach US$22.3 billion in 2016, according to Strategy Analytics. Qualcomm, MediaTek, Samsung LSI, Spreadtrum and HiSilicon...

On the eve of the E3, Intel demonstrated a lineup of new games and technology, and revealed several new initiatives, including partnerships with ESL, Oculus and Ready At Dawn Studi...

Intel is confident about chips made on its 14nm process, but is lagging behind competitors on the 10nm node. Its 10nm Cannonlake processors will not become available until the second...

Apple has updated its iMac line with up to three times more powerful graphics, faster processors, Thunderbolt 3, faster storage options and brighter Retina displays, and added a Retina...

Mitac International's Magellan automotive navigation software is available from Japan-based car maker Subaru on a monthly or quarterly rental basis based on usage, according to the...

Mitac International's server brand subsidiary Tyan has showcased a new-generation of high-performance, cloud and storage server platforms at Computex 2017. The new server product...

There are 15 companies forecast to have semiconductor capital expenditures of more than US$1 billion in 2017, up from 11 in 2016 and only eight in 2013, according to IC Insights.

To avoid over-relying on baseband chip supply from Qualcomm, Apple added Intel as a second baseband chip supplier for its iPhone 7 series smartphones in 2016, with Intel receiving...

The growing level of automobile digitalization, especially advances in IoV technologies, is introducing booming opportunities for automotive electronic devices and parts and this...

Intel came out of the gate firing at this year's Computes Taipei, announcing a slew of processors for its new X-series of desktop CPUs at the company's keynote during the first day...

On the first day of Computex Taipei 2017, Intel corporate vice president and general manager of the Client Computing Group Gregory Bryant delivered the opening keynote for the chip...

In the opening keynote at Computex Taipei 2017, Intel's Gregory Bryant, corporate vice president and general manager of the Client Computing Group, showcased from device-to-cloud...

With all the overcooked buzz about mobility, IoT and other consumer-oriented market speak, it is easy to forget the less sexy, but far more profitable and strategically important...

After several years where players in a post-mature PC industry have been more concerned about making sure they clear out inventory rather than consistently introducing new innovations...

Acer has announced the latest version of its Spin 1 convertible notebook. With an all-metal chassis, the Windows 10 device supports Windows Ink through an Acer Active Stylus1.
Related photos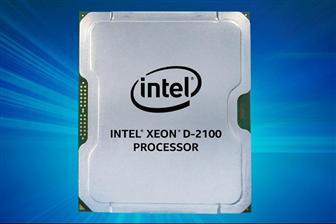 Intel Xeon D-2100 processor
Photo: Company, Thursday 22 February 2018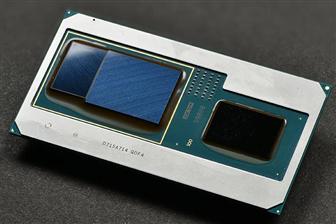 Intel eighth-generation Core processor with integrated Radeon RX Vega M GPU
Photo: Company, Friday 12 January 2018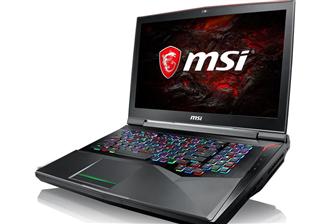 MSI GT75VR gaming notebook
Photo: Company, Tuesday 12 September 2017
Related news around the web