272 news items tagged chipset
Guangdong Nufront CSC is a China-based IC chip provider. The firm mainly produces chips for devices such as tablet PCs, all-in-one (AIO) PCs, and set-top boxes (STBs). Nufront will...

Following the recent launch of Intel's new Ivy Bridge platform, new announcements from AMD, and the growing anticipation for Windows 8, Computex 2012 will provide PC players from...

Intel is ready to officially announce its latest 7 series chipsets with native support of USB 3.0 on April 8 with its own-brand Z77-based motherboards to also appear along with the...

First-tier motherboard makers have recently dropped their Intel 7 series motherboard prices to compete for market share, although Intel has not yet officially announced the chipset,...

Intel is set to announce its next-generation 22nm-based Ivy Bridge processors by the end of April with 11 models including Core i7-3770K, Core i7-3770, Core i7-3770S, Core i7-3770T...

Intel has launched its latest Xeon E5-2600 series server processors with server vendors and makers including Acer, Asustek Computer, Dell, Hewlett-Packard (HP) and Quanta Computer...

Nvidia and ZTE have announced the ZTE Mimosa X, the first smartphone to be powered both by the Nvidia Tegra application processor and its Icera modem, which came to Nvidia through...

Nokia reportedly has begun design-in with Taiwan-based MediaTek and MStar Semiconductor for chipset solutions used in 2.5G and 2.75G handsets, with one or both of them expected to...

Taiwan-based fabless IC firms have recently landed an influx of short lead-time orders from clients that had been keeping inventory lean due to the uncertain market outlook, according...

Taiwan-base chipset makers VIA Technologies and Silicon Integrated Systems (SiS), although already phasing out of the PC chipset market, have both entered different markets and achieved...

Asustek Computer has recently reduced its motherboard production volume from 5-6 million units each quarter previously to only 3-3.5 million units in the first quarter of 2012 to...

Asustek Computer has recently added Taiwan-based Cal-Comp Electronics, an affiliate of Compal Electronics, as its motherboard manufacturing partner and is expected to outsource 5-6...

Intel's delay of its Romley server platform to the first week of March 2012 has been caused by problems with SAS storage after pairing Sandy Bridge-EP processors with C600 chipsets,...

Prices for 2.5G handset chipsets have slipped more than 10% in the fourth quarter of 2011, and will continue to fall at the same rate in first-quarter 2012 due to continued oversupply...

VIA Technologies posted revenues of NT$990 million (US$34.1 million), gross margin of 27.82%, net operating loss of NT$189 million, net loss of NT$1.513 billion including a loss of...

Nokia will step up efforts to gain more share in the mid-range smartphone market by rolling out Windows Phone models powered by NovaThor chipset solutions from ST-Ericsson in 2012,...

Asustek Computer and Gigabyte Technology, facing weak market demand in Europe, the US and China, are expected to fail to achieve their motherboard shipment goals for 2011 and only...

Intel's Atom processor and chipset business revenues dropped 32% on year to only US$269 million in the third quarter of 2011, indicating that the netbook market has been strongly...

GigaFast E Ltd, a OEM/ODM manufacturer of HomePlug power line communications (PLC) equipment, has launched a new HomePlug AV 200Mbps nano Ethernet Bridge (PN928-EB) at the China Sourcing...

Lenovo has placed short lead-time orders for MT6573 3G solutions with MediaTek recently as the first batch of 500,000 units of its A60 smartphone, priced at CNY1,000 (US$156), have...

Some handset solution suppliers have indicated that a number of handset vendors, including Apple and HTC, have scaled down their chipset orders for the fourth quarter as compared...

Taiwan-based handset PCB and chipsets makers have applauded Google's announcement of acquiring Motorola Mobility, expecting that a growing Android mobile device market will help boost...

Taiwan-based chipset maker Silicon Integrated System (SiS) is set to phase out its PC business by the end of 2011 and will turn its business focus fully to chipsets for consumer electronics...

Taiwan Semiconductor Manufacturing Company (TSMC) has managed to regain more orders recently, aiming at sustaining a positive on-quarter growth in revenues for the third quarter,...

In what ABI Research sees as a significant shift in component sourcing strategy, Samsung has chosen VIA Telecom to supply the CDMA chipset for its new Droid Charge handset that it...
Related photos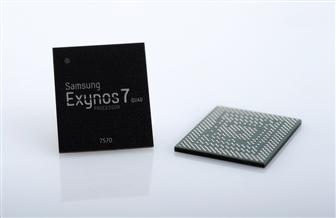 Samsung 14nm Exynos chips
Photo: Company, Wednesday 31 August 2016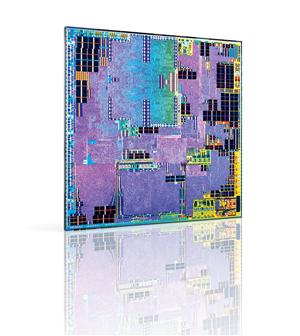 Intel Atom x3 processor
Photo: Company, Wednesday 4 March 2015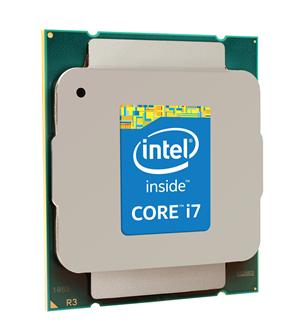 Intel Core i7-5960X processor Extreme Edition
Photo: Company, Friday 19 September 2014
Related news around the web