198 news items tagged all-in-one PC
City of Industry, Calif. - (Business Wire) - MSI, a leading manufacturer of computer components and systems, today announced the North American availability of the Wind Top AE2420...

Asustek Computer has recently launched an all-in-one PC and is selling it for NT$11,900 (US$374), the lowest price point so far for all-in-one PCs. Sources from channel vendors commented...

As Apple has announced the launch of its new iMac all-in-one PC, Quanta Computer, the manufacturer of the device, is expected to see strong sales coming from the machine, according...

Of the forecast 11.15 million all-in-one PC shipments in 2010, Digitimes Research senior analyst Joanne Chien pointed out that more than 90% of the shipments will be manufactured...

Global touchscreen module revenues will reach nearly US$14 billion by 2016, increasing from US$4.3 billion in 2009 at a CAGR of 18%, according to DisplaySearch.

All-in-one PC shipments in 2010 are expected to see strong on-year grow of 62.8% from 6.85 million units in 2009 to 11.15 million units, according to Joanne Chien, senior analyst...

TPV Technology and Inventec originally planned to set up their all-in-one PC joint-venture, TPV-Inventa Technology, in Taiwan, but because of a delay in the legal process, both sides...

Taiwan-based TFT-LCD panel makers AU Optronics (AUO) and Chimei Innolux (CMI) have been cooperating with NextWindow to develop "in panel" optical touch panels, and AUO is...

Lite-On Technology, a Taiwan-based maker of LED lighting and electronics devices, has reportedly entered the all-in-one PC OEM market and is working aggressively to gain orders from...

Optical touch technology will gain the upper hand over projected capacitive touch technology in terms of cost for touch panel applications over 15-inches within the next 3-4 years,...

Shuttle showcased two all-in-one PCs the X40, without support for a touch screen and X50V with a multi-touch configuration at Computex 2010 as well as its self-developed iCO2 power...

Computer vendor Anadem Computer considers itself a leader in delivering new and innovative products to the PC market. At Computex Taipei 2010, the company plans to showcase its design...

Touchscreen products will be one of the focuses during Computex 2010, despite that there is no individual section dedicated to the segment, as vendors of handheld devices such as...

IC design house Egalax_empia Technology (EETI), which specializes in touch panel controllers and solutions, expects to generate sequential revenue growth through the last quarter...

Acer on May 27 introduced a 7-inch tablet PC along with other products such as e-book readers, all-in-one PCs and smartphones in Beijing. The tablet PC uses a processor from Qualcomm...

Asustek Computer plans to launch a 3D all-in-one PC using Nvidia's 3D Vision in August, according to sources from PC players.

Elitegroup Computer Systems (ECS) is actively seeking orders for all-in-one and small-form-factor (SFF) PCs from second-tier vendors, and aims for the two product lines to account...

Compal Electronics has secured orders for all-in-one PCs from Acer, with shipments to begin in the third quarter, according to industry sources. Acer is Compal's second all-in-one...

Inventec will start mass shipments of its newly added smartphone, e-book reader and smartbook product lines in the third quarter and expects the three new products will together achieve...

Micro-Star International (MSI) will launch its MSI Slatebook tablet PC in the US and Europe through cooperation with local telecom carriers in the third quarter of 2010, according...

Touch panel makers expect shipments of medium- to large-size applications for tablet PCs to pick up at the end of the third quarter when clients start launching products to compete...

Micro-Star International (MSI) shipped 80,000-90,000 all-in-one PCs in the first quarter of 2010 and expects its shipments to grow 80-90% sequentially to 150,000 units in the second...

TPV-Inventa Technology, a joint-venture of Inventec and TPV Technology, has recently received all-in-one PC orders from Lenovo and several regional vendors in Europe, according to...

Taiwan-based all-in-one PC brands – Micro-Star International (MSI), Asustek and Acer – have built their combined share in the global all-in-one PC market from only 2%...

Taiwan-based hinge maker Jarllytec expects its hinge shipments for all-in-one PCs in 2010 will double from 1.4 million units in 2009, according to the company.
Related photos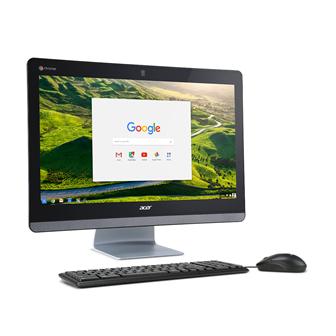 Acer Chromebase 24 all-in-one PC
Photo: Company, Monday 11 January 2016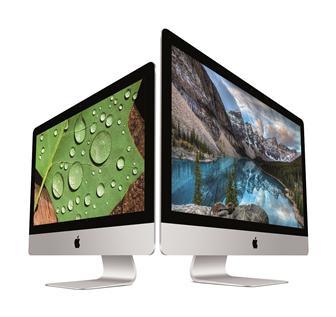 Apple iMac all-in-one PC with new Retina display
Photo: Company, Monday 19 October 2015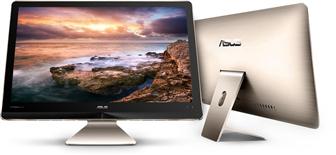 Asustek Zen AiO S all-in-one PC
Photo: Company, Monday 14 September 2015
Related news around the web