175 news items tagged thin-film
Young Fast Optoelectronics has reportedly begun shipping metal mesh thin-film type touch screens to Lenovo for is 13.3-inch notebook products as of the beginning of January 2013,...

Touch screen maker GIS, which is a subsidiary of the Foxconn Group, is reportedly planning to increase its capacitive thin-film type capacity for producing more lithography process-based...

Passive component maker Viking Tech is expected to report a gross margin of over 40% for the third quarter of 2012 compared to 37% recorded in the previous quarter, according to estimates...

Solar firms have been looking for unused second-hand solar equipment. Currently, polysilicon equipment is under negotiation, while thin-film equipment has been sold due to existing...

Archers Systems, a Taiwan-based equipment provider for solar, display and integrated circuits, has revealed plans to target customers that produce thin-film solar and heterojunction...

Young Fast Optoelectronics is expected to see its shipments of medium-size thin-film touch panels grow by 50% sequentially in the second quarter of 2012, but revenues are likely to...

Taiwan-based solar wafer firm Green Energy Technology (GET) has refuted rumors it is suspending production at its thin-film solar division.

Thin-film solar products have been marginalized since the price of mainstream silicon-based solar products has fallen drastically in the past year. Before, when the ratio of solar...

The global solar market went through turbulences in 2011. The prospect for the solar market in 2012 is still unclear due to several incentive cuts by European governments and lack...

Sunshine PV, the CIGS thin-film solar business unit of Solartech, recently obtained certification from Germany-based TUV Rheinland.

CIGS solar product makers may have to wait longer to prosper. The solar market has been off-balanced since 2011. This has been causing many solar firms to suffer losses. The market...

The price drop of mainstream polysilicon solar modules has put thin-film solar module firms in turmoil. Some industry observers believe for solar firms to grow, they need to find...

Taiwan-based solar cell maker Neo Solar Power (NSP) reported fourth-quarter 2011 net losses of NT$1.666 billion (US$56 million). EPS in the fourth quarter were negative NT$4.46. Fourth-quarter...

Inductor supplier Chilisin Electronics expects brisk demand for products used in smartphones, tablets and other consumer handheld devices to sustain its revenue growth in 2012. Meanwhile,...

Taiwan-based polyimide (PI) film supplier Taimide Technology has announced it will work with Japan's Arakawa Chemical Industries to develop a new process used for the manufacture...

Chilisin Electronics is set to start volume production of 0201 thin-film multilayer inductors in the first half of 2012, with plans to boost the capacity for such parts to 100 million...

Solibro, a subsidiary of Q-Cells SE, has marked a world record with its thin-film technology CIGS. Solibro's thin-film Q.SMART module technology is now the first in the entire thin-film...

US-based thin-film solar firm First Solar and NRG Energy have announced an agreement for First Solar to provide engineering, procurement and construction (EPC) services for NRG's...

US-based thin-film solar firm First Solar has announced financial results for the third quarter of 2011. Net sales were US$1,006 million in the quarter, an increase of US$473 million...

In a major step in the development of the Imperial Solar Energy Center South, Tenaska Solar Ventures, the solar energy affiliate of Tenaska, has selected First Solar to be the technology...

US-based First Solar, a leading provider of thin-film photovoltaic (PV) system solutions, has announced a 100MW solar module supply agreement with Reliance Power. First Solar will...

The solar market has been facing tough challenges in 2011. The price of mainstream silicon-based solar products has been falling rapidly causing alternative types of solar products...

Auria Solar's audited financial report for the first half of 2011 shows lower-than-expected revenues due to uncollected goods by an Italy-based client, according to the thin-film...

NRG Solar, a subsidiary of NRG Energy, has started producing electricity at its 20MW Roadrunner Solar Generating Facility, the second-largest PV project in the state of New Mexico...

Taiwan-based solar wafer firm Green Energy Technology (GET) has lowered its 2011 financial guidance. EPS was originally forecast to be NT$15, but has been decreased to negative NT$2.90...
Related photos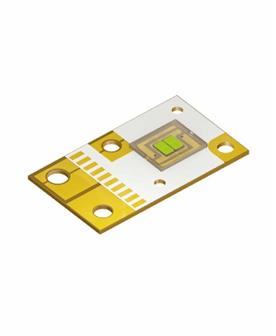 Osram Ostar Projection P2W
Photo: Company, Wednesday 18 December 2013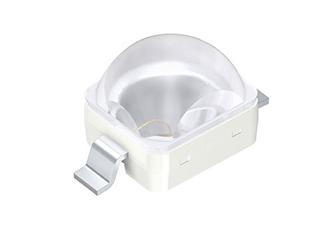 Osram Dragon Dome
Photo: Company, Tuesday 8 October 2013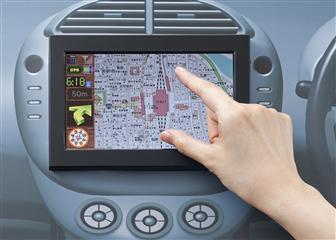 TMD 7-inch LTPS LCD panel
Photo: Company, Thursday 28 April 2011
Related news around the web