381 news items tagged solar module
According to REC, the new REC Peak Energy Plus Series delivers an additional 5W compared to the earlier generation product. The new solar module has a nominal power output in watt...

After the announcement of the high anti-dumping duties of 31-250% on China-based solar firms by the US government, peers in Greater China expected the duties to cause significant...

China has been playing an important role in the debt crisis in Europe by supporting the region with funds.

The global solar market has been plagued by rumors about financial troubles of Europe- and Asia-based solar firms. Hence, some banks and solar PV system firms in Europe have reportedly...

Compared to the solar supply chain in other countries, the US solar industry has been thriving in sectors such as polysilicon, thin-film solar products and PV inverters.

US government anti-dumping penalties on imports of solar cells from China could suspend nearly half of solar module shipments to North America this year, impacting pricing, inventories...

Taiwan-based solar firms have been experiencing rising orders from China due to the anti-dumping investigation by the US government. With anti-dumping duties ranging from 31-250%,...

The anti-dumping duties on China-made solar cells announced by the US government are unlikely to curb price competition of solar modules in the US market. US-based solar firms reportedly...

The ratio of solar modules and balance of system (BOS) was 1:2 in 2007-2008. When governments cut incentives, the price of solar modules will immediately be adjusted to stimulate...

Digitimes Research has found that solar module shipments from China's tier-one firms Yingli Solar, Suntech, Hanwha SolarOne and Jinko Solar decreased slightly, while Canadian Solar...

DelSolar, a subsidiary of Delta Electronics, aims to increase polysilicon solar cell conversion efficiency from 17.2-17.3% to 18% and monocrystalline solar cell efficiency to above...

The prices of solar products in China dropped slightly this week (April 9-13).

The average price of solar wafers in the first quarter of 2012 fell by more than 70% in a year, according to IMS Research. This dramatic price collapse, caused by a global oversupply,...

LDK Solar, a China-based solar firm, will lay off employees who have been at the company less than three years, according to media reports in China. Gintech Energy, Neo Solar Power...

Digitimes Research tallied fourth-quarter 2011 solar module shipments of major China-based solar module firms. The ranking of the top five solar module makers by shipments changed...

The anti-dumping and anti-subsidy probe taken up by the US government against China-based solar firms announced a preliminary result on March 20, 2012. The preliminary result indicated...

The impact of price cuts of China-based solar modules has been sweeping through Europe and China's domestic market. In Europe, brands from Europe, South Korea and Japan have been...

The prices of solar products in Greater China continue to hold despite the concerns over the upcoming Germany feed-in-tariff (FIT) cuts. In addition, demand in the US has been picking...

The US government announced recently a 5% tariff on China-made solar products. The tariff is considered low. Nevertheless, the industry has been concerned about whether or not Europe...

A verdict on the US-government's anti-dumping and anti-subsidy investigation against China-based solar firms may be finalized in May, according to industry sources in China.

The global solar industry has been waiting for the announcement of new feed-in-tariff (FIT) cuts in Germany. If the magnitude of the new cuts is smaller than expected, a new surge...

The price of solar modules in both Europe and China has fallen to new lows trumping the confidence of holding current quotes in the upstream. The recent price of mainstream 6-inch...

Digitimes research analyst Chihheng Liang stated that prices across the supply chain have been falling. The price fall of solar modules was due to Yingli's quote of CNY5.18/W (EUR0.55/W)...

AU Optronics (AUO) has announced plans to recruit a total of 2,500 engineers for the development of the company's advanced display technologies, including AMOLED and 3D displays,...

China's Premier Wen Jiabao opened the National People's Congress on February 5, 2012. During the opening speech, Premier Wen stated China intends to stop blindly expanding industries...
Related photos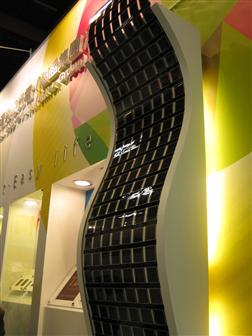 TDP flexible module
Photo: Jackie Chang, DIGITIMES, Wednesday 12 October 2011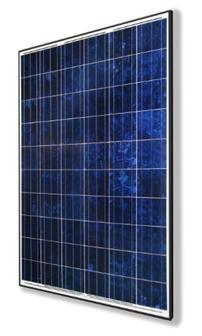 Suntech HiPerforma solar module
Photo: Suntech, Wednesday 13 July 2011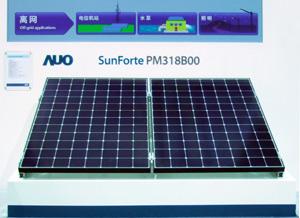 AUO SunForte PM318B00
Photo: Company, Wednesday 23 February 2011
Related news around the web