4645 news items tagged Mobo, chipset
The adoption of Intel's Medfield processors by China-based vendors including Lenovo and ZTE for the production of entry-level smartphones may heat up competition in the segment, according...

Intel is set to host its Intel Developer Forum (IDF) for China on April 11 in Beijing, China with the market expecting the company will reveal details about its cooperation with China-based...

Industrial solid state drives (SSDs) - particularly those that adopt the cheaper MLC flash - are now widely adopted by the embedded industry for major storage applications. But the...

As memory technology evolves, there is an increasing move towards higher operating frequencies and the use of BGA (ball grid-array) chip packages. This is as true for the DDR/DDR2/DDR3...

Demand for Intel Xeon E5-2600 series server processors has been higher than expected, resulting in a short supply, according to sources at server makers in Taiwan.

Orders from vendors such as Hewlett-Packard (HP) and Dell to procure data center servers have been shifting from barebone systems to motherboards, according to Taiwan-based server...

Although Taiwan has achieved good results in the embedded device and machine tools manufacturing industries, there has never been a domestically-produced SoC. This has left consumer...

The features of USB 3.0 - such as rapid data transfer rates, and backward compatibility with USB 2.0/1.1 devices that users do not need to adjust to - has led to uptake rates rising...

The new-generation UEFI firmware architecture offers an integrated environment to accelerate firmware development. Its functions not only cover legacy BIOS, but also improve boot-up...

As Thunderbolt will shift from copper wire to optical cables at the end of 2012, adoption of Thunderbolt is expected to increase and the technology is likely to become a standard...

The development of processors has entered the generation of the "heterogeneous multi-core processor", in which the integration of different types of processors (such as...

GIGABYTE TECHNOLGY Co. Ltd., a leading manufacturer of motherboards and graphics cards, recently announced their upcoming 7 series motherboards will boast GIGABYTE's industry leading...

Intel is set to announce its next-generation 22nm-based Ivy Bridge processors by the end of April with 11 models including Core i7-3770K, Core i7-3770, Core i7-3770S, Core i7-3770T...

The SSD controller market is rapidly expanding, creating huge opportunities for the semiconductor industry. However, the design of complex chips and ever-increasing performance/functional...

Embedded technology and its applications can be seen everywhere, whether is used in consumer electronics, industrial control, and the promising Internet of Things (IoT) market. Embedded...

GIGABYTE TECHNOLOGY Co. Ltd., a leading manufacturer of motherboards and graphics cards showcased its forthcoming 7 series motherboard designs supporting 3rd generation Intel Core...

Acer has adopted Nvidia's 28nm Kepler-architecture GPU, GeForce GT 640M, for its Aspire Timeline M3 Ultra, a 15-inch Ivy Bridge-platform ultrabook.

Motherboard maker ASRock has released its 2011 financial report, recording net earnings per share (EPS) of NT$11.37.

Motherboard maker ASRock has reported consolidated revenues of NT$925 million (US$31.2 million) for February, growing 23.55% on month and 40.31% on year, according to the company.

Taiwan-based motherboard makers are considering hiking their product prices by 3-5% in March, with industry sources indicating that Asustek Computer is likely to lead fellow companies...

Intel has launched its latest Xeon E5-2600 series server processors with server vendors and makers including Acer, Asustek Computer, Dell, Hewlett-Packard (HP) and Quanta Computer...

AMD announced it has invested in Nuvixa, a developer of gesture-based video communication and presentation solutions, through AMD Ventures (formerly the AMD Fusion Fund program).

Intel is expected to officially announce its latest Ivy Bridge processors at the end of April. First-tier notebook brand vendors have been aggressively competing for available capacity...

Decreasing gross margins have become a trend for the IPC industry, and Advantech, Taiwan's largest IPC-maker, expects its overall gross margin in 2012 to fall within 1pp from 2011,...

AMD has announced it has signed a definitive agreement to acquire SeaMicro, a pioneer in energy-efficient, high-bandwidth microservers, for approximately US$334 million, of which...
Related photos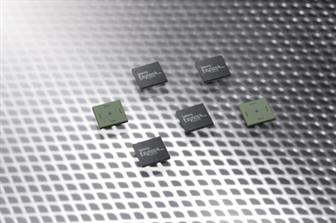 Samsung quad-core application processors
Photo: Company, Friday 4 May 2012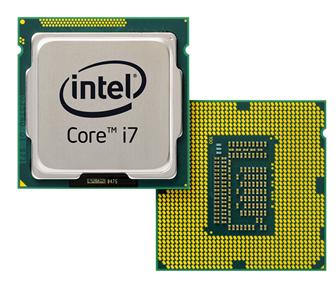 Intel Ivy Bridge-based processsor
Photo: Company, Wednesday 2 May 2012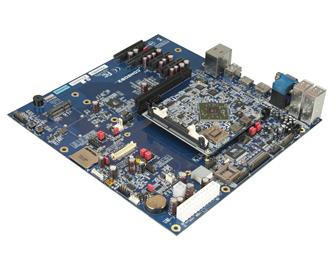 VIA COMe-8X92 system-on-module solution
Photo: Company, Friday 30 March 2012