876 news items tagged Japan
Japan Display (JDI), an LCD panel supplier for Apple, may release a portion of its shares to Sharp, now a subsidiary of Foxconn Electronics, allowing Foxconn to indirectly land display...

Japan-based mobile telecom carrier SoftBank will adopt massive MIMO (multiple input multiple output) for 100 of its 4G base stations in 43 cities around Japan beginning September...

Due to stagnant growth in the Japan IT market, many Japan-based IT vendors have stepped into developing cloud computing-based IoT (Internet of Things) solutions for the Japan market,...

The Japan Revitalization Strategy 2016 calls for the development of key technologies related to the fourth industrial revolution (Industry 4.0), including IoT, robot and artificial...

Toshiba and Western Digital have jointly announced the opening of a new fab in Yokkaichi, Mie Prefecture, Japan, which will support the conversion of the companies' 2D NAND capacity...

Two of the top-three Japan-based mobile telecom carriers, NTT DoCoMo and Softbank, have reduced the number of new phones launched for the summer of 2016 as the growth of smartphone...

HTC on July 7 announced the launch of HTC Vive, its first virtual reality (VR) device, in the Japan market and is cooperating with several local retail chains and games developers...

The Japan government plans to amend current regulations in August 2016 to cancel the requirement that applicants looking to establish PV power-generating stations or PV systems list...

HTC's sales of its latest flagship model the HTC 10 in cooperation with KDDI in the Japan market have been growing steadily, according to Jack Tong, president of HTC North Asia.

HTC has announced that it will hold a press conference in Tokyo on July 7 to promote sales of its HTC Vive through physical retail shops in Japan.

The Tokyo District Court in Japan has ruled that Japan-based Tachibana Eletech and E&E Japan have infringed Japan-based Nichia's patent JP3972943 regarding LED technology for...

HTC expects its sales performance in the Taiwan market in the second quarter of 2016 to be better than that a quarter earlier due to strong sales of its flagship model the HTC 10,...

In the Japan market, chat robots, such as Pepper launched by SoftBank, are increasingly targeted for use by people suffering dementia, and Japan-based Fuji-Keizai predicted that demand...

Wi-SUN (wireless smart utility network), the Japan-developed wireless communication technology used in management of connected home appliances, has been popularly in the Japan market...

United Microelectronics Corporation (NYSE: UMC; TSE: 2303) ("UMC"), a leading global semiconductor foundry, today held its 2016 Japan Technology Forum at the Tokyo International...

Sales of SIM-free smartphones totaled 1.705 million units in Japan in fiscal 2015 (from April 2015 to March 2016) with Taiwan-based Asustek Computer being the top vendor in the segment...

IC packagers Advanced Semiconductor Engineering (ASE) and Siliconware Precision Industries (SPIL) have said their supply chains will not be affected by two major earthquakes that...

Sony has issued a statement disclosing its manufacturing sites in the Kumamoto region which have been affected by the earthquake of April 14 and subsequent earthquakes.

In 2015, Japan's Kyushu had 892 semiconductor-related companies, of which 360 were semiconductor equipment players, 248 semiconductor component players and 185 semiconductor manufacturers...

While TFT-LCD technology and OLED technology have respective advantages in production cost and application, LTPS (low-temperature poly-Si) technology provides back panels for each...

Japan Display has had its sales team solicit panel orders from Lenovo, Huawei Technologies and Asustek Computer for notebook, tablet and 2-in-1s , according to Taiwan-based supply...

Google has announced it will expand its Cloud Platform Region and establish new centers in Oregon, the US and Tokyo, Japan with both to start operating at the end of 2016.

The announcement that Japan Display (JDI) is undertaking structural reforms is no surprise considering the competitive state of the LTPS display market for small- to medium-size pa...

Optical component and module maker PCL Technologies expects orders for LTE optical transceiver modules from Japan and China in 2016 to increase significantly on year, according to...

Dai Nippon Printing (DNP) and E Ink Holdings have announced a strategic partnership to co-develop and co-market products using E Ink epaper. DNP will leverage its strong sales network...
Related photos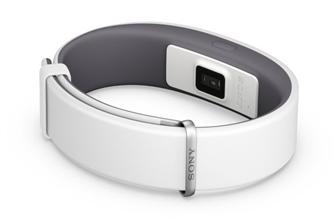 Sony SmartBand 2
Photo: Company, Monday 24 August 2015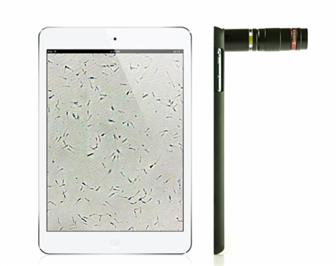 Aidmics iSperm inspection device for pig sperm
Photo: Julian Ho, Digitimes, Wednesday 10 June 2015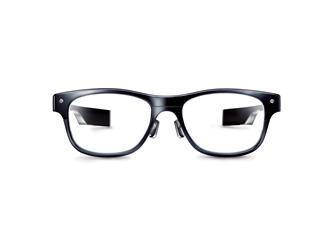 JINS Meme smart eyewear
Photo: Company, Tuesday 23 December 2014
Related news around the web