696 news items tagged Lenovo
A total of 27 semiconductor companies and related organizations in China have formed a High-End Chip Alliance (HECA) aimed at vertically integrating the development of China's semiconductor...

Lenovo reportedly has become a server supplier of Microsoft's datacenters and is the software giant's fifth supplier following Hewlett-Packard (HP), Dell, Quanta Computer and Wiwynn,...

Lenovo plans to have LCFC (Hefei) Electronics Technology, a notebook joint-venture established with Taiwan-based ODM Compal Electronics, undertake production of servers, according...

Qualcomm has announced that it will expand support for Tango technology to Snapdragon 820 and to future Snapdragon 800 and 600 tier processors.

With its success from Surface 2-in-1 devices, Microsoft reportedly is cooperating with upstream supply chain players to develop an all-in-one (AIO) PC under the Surface brand and...

Himax Technologies has announced its HX8396-A display driver IC has secured the design win in the world's first augmented reality (AR) smartphone, Lenovo Phab 2 Pro. The Phab 2 Pro...

Lenovo is aiming to increase its PC sales in Taiwan by 10% on year in 2016 and is also looking to raise its share in Taiwan's server market by 10pp, according to Lenovo Taiwan's general...

The landscape of the global OEM AIO (all-in-one) PC market will undergo a dramatic change in 2016 as number-two maker TPV-Inventa Technology begins making its gradual exit from the...

Lenovo has released its financial report for fiscal 2015 (April 2015-March 2016), recording revenues of US$44.912 billion, decreasing 3% on year, gross margin of 14.8%, up 0.4pp,...

Combined shipments of Wintel-based notebooks (excluding detachable models) from the top-five Wintel notebook vendors: Dell, HP, Lenovo, Asustek Computer and Acer declined 39% on month...

Quanta Computer and Wiwynn will exhibit 19-inch rack servers compatible with OCP (Open Compute Project) standards, as well as other server models based on Intel's Rack Scale Architecture...

Although several brand vendors including Asustek Computer, Lenovo, Acer, Hewlett-Packard (HP) and Dell are all preparing to launch new 2-in-1 devices in the second half of 2016, some...

ZUK, a handset subsidiary of Lenovo, is to roll out a new smartphone powered by a Samsung Electronics Exynos 8890 processor, according to company CEO Chang Cheng.

Pegatron Technology reportedly has snatched some of Foxconn Electronics' (Hon Hai Precision Industry) desktop orders from Hewlett-Packard (HP) recently and to fill the order loss,...

Notebook and handset ODM Compal Electronics reportedly will undertake the production of a Google's Project Tango-based smartphone for Lenovo, according to industry sources.

After acquiring IBM's x86 server business, Lenovo has been aggressively trying to merge IBM's System X with its ThinkServer solutions and is planning to complete the process by 2017...

Lenovo shipped 10 million handsets in the India market in 2015, ranking the third-largest handset vendor in the market, according to a China-based sina.com report.

India's smartphone market grew 12% on year to 24.4 million units in the first quarter of 2016, according to Canalys. Among the top-10 vendors during the quarter, Lenovo grew the most...

Worldwide PC shipments totaled 60.6 million units in the first quarter of 2016, an on-year decline of 11.5%, according to the IDC Worldwide Quarterly PC Tracker. Shipments were in...

With Apple's new ultra-thin 13- and 15-inch MacBooks to start shipping at the end of the second quarter, notebook brand vendors such as Asustek Computer, Dell and Lenovo have also...

PC shipments in India totaled nearly 2.6 million units in the fourth quarter of 2015, a 10.6% increase over the fourth quarter of 2014, according to Gartner.

Lenovo will launch the ThinkPad X1 Carbon 14-inch business-use Windows 10 notebook, featuring carbon-fiber-reinforced plastic chassis, thinness of 17.7mm and a weight of 1.31kg, for...

Lenovo aims to increase its market share for consumer PCs in the Taiwan market from 4% in 2015 to 8% in 2016, and sets a target growth of over 10% in sales of consumer-use PCs, according...

Qualcomm and Lenovo have announced that they have entered into a new 3G and 4G patent license agreement for China, which covers devices marketed by both Motorola and Lenovo.

Lenovo has released its financial report for the third quarter of fiscal year 2015 (April 2015-March 2016), posting revenues of US$12.913 billion, gross margin of 14.6%, operating...
Related photos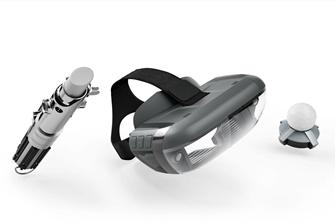 IFA 2017: Lenovo Star Wars AR headset
Photo: Company, Monday 4 September 2017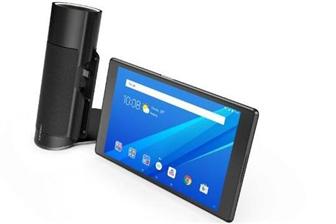 IFA 2017: Lenovo Home Assistant Pack
Photo: Company, Monday 4 September 2017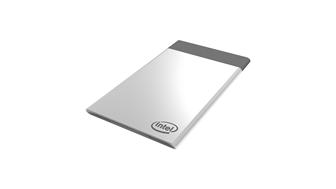 Intel Compute Card
Photo: Company, Tuesday 10 January 2017
Related news around the web