Seeing that Chromebooks are enjoying demand from the education sector, brand vendors such as Dell, Asustek Computer and Lenovo have started becoming aggressive about the market, while...

Although demand for PCs has started recovering recently and shipments in 2015 are expected to remain at the same level as in 2014, Taiwan's supply chain is still facing fierce competition...

Hewlett-Packard's (HP) decision to split itself into two companies has caused makers in the Taiwan supply to worry that HP's global notebook market share may drop significantly. HP...

Hewlett-Packard (HP) will separate into two companies, HP Inc. and HP Enterprise with the former focusing mainly on PC and printer products and the later on servers, storage, software...

As demand for data center hardware in Europe has started growing strong recently, server players including Hewlett-Packard (HP), Dell and Quanta Computer have been aggressively investing...

Hewlett-Packard (HP) will split into two companies, HP Enterprise and HP Inc., but this will not cause a substantial change to its ODM orders in the short term. But if this is the...

It is the right time for Hewlett-Packard (HP) to split into HP Enterprise and HP Inc. because HP's business groups for enterprise hardware and services, and PCs and printers have...

The combined notebook shipments (not including detachable models) of the global top-5 brand vendors enjoyed on-month growth of 19% in September and were at a level similar to a year...

Foxconn Electronics has landed orders for white-box servers used in data centers from search engine and e-commerce operators, and software service providers, according to industry...

The worldwide hardcopy peripherals (HCP) market declined for the first time in three quarters to 25.5 million units shipped in the second quarter of 2014, resulting in a 2.3% on-year...

Following Asustek Computer's increased investments in the branded desktop industry, Micro-Star International (MSI) also has started developing new own-brand traditional desktops,...

As Hewlett-Packard (HP) and Dell have seen good sales in the North America notebook market in July, Taiwan ODMs Quanta Computer and Inventec for HP and Compal Electronics and Wistron...

Based on requests for quotation (RFQ) received by Taiwan-based notebook ODMs, Dell aims to ramp up its notebook shipments by 40% to almost 30 million units in 2015, bringing it closer...

Global top-five brand vendors and top-three ODMs all enjoyed over 15% on-month shipment growth (not including detachable models) in June, buoyed by the release of new models and fresh...

Global top-five brand vendors together and top-three ODMs combined both enjoyed over 25% on-month rebounds in May shipments with Hewlett-Packard (HP) and Acer both seeing over 60%...

Over the past 10 years the commercial computing market has been enamored with the idea of being able to move data and heavy computation to a central resource, where it can be accessible...

As China's datacenter market is seeing rapid growth, first-tier server brand vendors such as Hewlett-Packard (HP) and Dell are both aggressively trying to enter the industry. Since...

Foxconn Electronics (Hon Hai Precision Industry) and Hewlett-Packard (HP) will establish a joint venture specifically for producing servers for cloud computing and offering related...

Taiwan and worldwide notebook shipments dropped 13.8% and 14.2% sequentially, and 6.8% and 5.5% on year, respectively in the first quarter of 2014, according to Digitimes Research's...

Wistron and Inventec will begin ODM production of ARM-architecture servers for Hewlett-Packard (HP) in the second half of 2014, according to Taiwan-based supply chain makers.

Among global top-7 PC brand vendors, only Apple (sixth place) still outsources its tablet orders mainly to Taiwan-based EMS providers and ODMs, while the rest - Lenovo, Hewlett-Packard...

Hewlett-Packard (HP) is expected to have shipped seven million notebooks in the first quarter, one million units more than expected and will have a chance to return as the largest...

China-based Huawei and CoolPad have both recently launched their new low-price high-specification phablets in China, aiming to grab shares from the high-end phablet market. Both vendors...

Total worldwide monitor shipments were slightly below 35 million units in the fourth quarter of 2013, a decrease of 0.4% compared to the previous quarter, according to IDC. The negative...

Hewlett-Packard (HP), Asustek Computer and other vendors plan to develop 15- to 17-inch AIO (all-in-one) PCs in a bid to tap the low-cost segment, but this will decrease demand for...
Related photos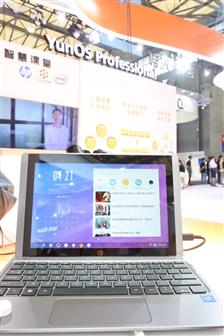 HP YunOS Book 10 G1 2-in-1 device
Photo: Company, Tuesday 4 July 2017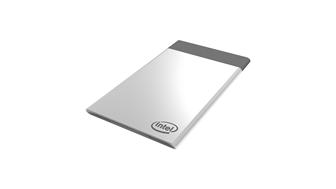 Intel Compute Card
Photo: Company, Tuesday 10 January 2017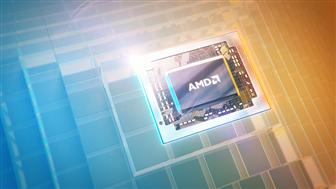 AMD 7th-generation A series processor
Photo: Company, Monday 11 April 2016
Related news around the web