621 news items tagged president
Micron Technology has announced that company president Mark Adams will resign for personal health reasons. He will remain with the company until February 1, 2016, to support the tr...

Catcher Technology has recently appointed its director Hong Tianci, as president of the company, while current president Hong Shui-shu will remain the company's CEO and chairman....

The Taiwan market will see desktop PC shipments decrease 20% on year in 2015, consisting of a decline of 30% for brand vendors and 10% for white-box vendors, according to Towny Huang,...

As BOE Technology started constructing a 10.5G LCD panel fab in Hefei, northern China, in early December, Corning will set up a production base adjacent to it to become its glass...

Acer is planning to cooperate with three partners from its BYOC Blue Sky Program to enter into the smart home device industry and may push co-brands or create a new brand to market...

Embedded systems are ubiquitous and have long become an integral part of our life in various aspects. The performance of these systems is crucial to the smooth running of various...

Intel has announced the appointment of Venkata Renduchintala as president of a newly created Client and Internet of Things (IoT) Businesses and Systems Architecture Group. Renduchintala...

ODM Compal Electronics expects notebook shipments in the fourth quarter of 2015 to decrease 6-9% on quarter and shipments of tablets and smartphones together to increase at least...

Acer has announced that its president of pan-Asia operations Oliver Ahrens has left the company and its position will be taken over by CEO Jason Chen. President of Acer China Zhang...

Performance costs for PV modules made of PERC (passivated emitter and rear cell) monocrystalline silicon solar cells will be lower than those for PV modules made of PERC polycrystalline...

Acer's PC inventory is currently at a healthy level after aggressive moves to clear it in the past three months, and the company is expected to continue seeing growth in its education,...

The board of directors of Nanya Technology has approved the resignation of Charles Kau, and appointed Pei Ing Lee to replace him as president effective October 6, 2015, according...

Notebook vendor Acer aims to ship at least five million smartphones in 2015 and plans to hike the shipments to 10 million units in 2016. But Acer will not spend a lot of money for...

With Apple's iPad Pro and Microsoft's upcoming Surface Pro 4 2-in-1 device expected to stimulate demand, Acer's Notebook Business Group president Jerry Kao expects the company's 2-in-1...

Due to increasingly intense competition, Taiwan-based LED chip makers are expected to be consolidated into 1-2 makers and so will China-based fellow makers, according to president...

Mobile telecom carriers, along with increasing use of 4G mobile communication services, are expected to play a key role in boosting the Internet of Things (IoT) through providing...

Compal Electronics in early 2015 set a goal of shipping 45.2 million notebooks, 50.5 million tablets, smartphones and other smart mobile devices as well as 4.4 million LCD TVs in...

Taiwan-based keyboard maker Darfon Electronics has appointed its president Andy Su as the new chairman of the company, while former chairman Sheaffer Lee has stepped down after serving...

Commenting on the USB 3.1 business, president of Taiwan-based connector chip design house ASMedia Chewei Lin pointed out that although Intel has delayed the launch of its next-generation...

Competition in the graphics card market has grown fierce as demand for graphics cards from the gaming market continues to grow. To stay competitive in the market, Gigabyte Technology...

The Cortex-A72 processor is ARM's highest-performance and most advanced processor. Based on the ARMv8-A architecture and launched in early 2015, the Cortex-A72 CPU is meant not only...

Global demand for LED lighting will peak in 2018, with LED applications to acount for 70% of all lighting products availabe in the market, according to Lawrence Lin, president for...

Handset demand in China and other emerging markets are expected to rise rapidly in the second half of 2015, according to MediaTek senior VP Chu Shang-tsu.

AU Optronics (AUO) chairman KY Lee resigned from his position on May 11, 2015 with the company's board of directors having elected company president Paul Peng to take over the chairman...

Silicon Motion Technology president and CEO Wallace Kou has expressed optimism about demand for SSDs and expects the market to move forward with the availability of 3D NAND flash...
Related photos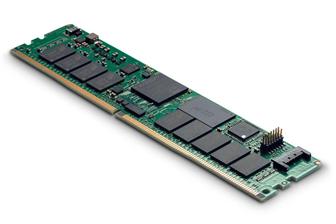 Micron 32GB NVDIMM-N
Photo: Company, Tuesday 14 November 2017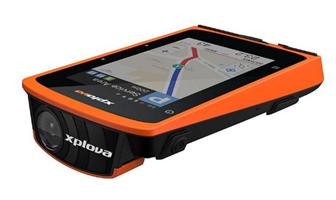 Xplova X5 smartwatch
Photo: Company, Tuesday 13 September 2016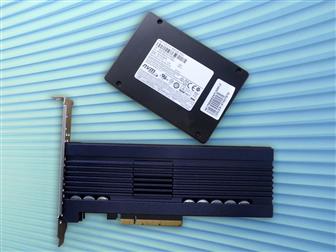 Samsung V-NAND SSDs
Photo: Company, Thursday 27 August 2015
Related news around the web