459 news items tagged SSD
Taiwan-based server player AIC has recently landed orders from Sony for its NVMe PCIe solid state drive (SSD) server solution SB122-TO and also acquired orders from the largest data...

A new data storage solutions company focusing on Solid State Disk (SSD) technology has revealed itself by announcing a new SSD controller IC that enables SSDs with densities up to...

Support for PCIe technology and the adoption of triple-level cell (TLC) NAND to reduce costs are the major focuses in the development of SSD controller chips in 2014. The penetration...

Memory module maker Transcend Information has reported revenues of NT$2.13 billion (US$70 million) for September, up slightly from NT$2.12 billion of the previous month but down 6.4%...

NAND flash controller IC vendors Phison Electronics and Silicon Motion Technology have reportedly landed SSD controller chip orders from Toshiba and Lite-On Technology, respectively,...

SSD (solid-state drive) prices in the China market have drastically fallen, with prices for a 128GB model dropping to US$50-55 and those for a 256GB model to below US$100, according...

NAND flash provider InnoDisk has unveiled a new 3MG2-P series of high-performance industrial SSDs. Available in standard 2.5-inch SATA III as well as SATA Slim formats, the 3MG2-P...

China-based storage product maker Shenzhen Longsys Electronics, a top-three player in China's storage industry, is eyeing solid state drive (SSD) business opportunities from the industrial...

Silicon Motion Technology has introduced its latest SATA 6Gb/s SSD controller solution, the SM2256, supporting 1Xnm triple-level cell (TLC) NAND from all major NAND suppliers.

Phison Electronics has announced its latest quad-core SATA 6Gb/s SSD controller, the PS3110. The PS3110 is ideal for entry-level enterprise SSD solutions supporting up to 2TB, the...

NAND flash controller chipmaker Phison Electronics will exert all-out efforts, including price reductions, to ramp up its shipments of SSD devices in the third quarter of 2014, according...

In view of fast growing SSD demand, IC design house Phison Electronics will start producing its 28nm SSD controller chips at Taiwan Semiconductor Manufacturing Company (TSMC) by the...

The SSD industry is heading for fierce price competition as major suppliers, including Micron Technology, Intel, Kingston Technology, SanDisk and Samsung Electronics, are gearing...

Global SSD sales are expected to grow 60% on year in 2014 after nearly doubling a year earlier, buoyed by continually declining NAND flash prices, slimming-down of notebooks, and...

In view of continued growth in global demand for SSDs, Micron Technology and SK Hynix are interested in investing in Taiwan-based SSD controller IC design houses including Silicon...

NAND flash solution vendor SanDisk aims to take the top vendor title in both the enterprise and client SSD sectors, according to company CEO Sanjay Mehrotra.

Echostreams Innovative Solutions, LLC., a U.S. based OEM/ODM server and storage solutions provider (Computex booth #K0516) announced the availability of a family of patented ultra-high...

Having posted record high revenues of NT$9.84 billion (US$322.15 million) in 2013, memory module maker Apacer Technology will aim to boost its sales of embedded, industrial, consumer...

The recent roll-outs of new SSDs by Kingston Technology and Memoright will help ramp up the penetration rate of SSDs in the data storage device segment, according to industry sourc...

Micron Technology has announced a new personal storage class solid state drive (SSD), the M550, which is designed to meet the increasingly demanding needs of high-performance computing,...

SSD (solid state drive) sales are expected to enjoy strong growth in 2014 thanks to falling NAND flash prices, according to Peter Shu, chairman of memory module maker Transcend Inf...

For the purpose of achieving an optimal price/performance ratio, the only viable storage option for corporations performing data and system backup is traditional rotating magnetic...

Packaging and testing firm Powertech Technology (PTI) is looking to boost its overall output for SSD-use NAND flash memory to 150,000-200,000 units a month in May-June, up from the...

In the industrial PC market, there is strong demand for high-performance, highly reliable and ruggedized SSDs (solid-state drives). Apacer Technology has overcome SATA III technology...

Phison Electronics will begin producing SSD controller chips using a 28nm process at Taiwan Semiconductor Manufacturing Company (TSMC) in the fourth quarter of 2014, according to...
Related photos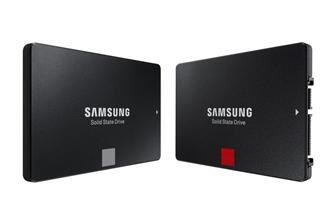 Samsung 860 PRO, 860 EVO SSD
Photo: Company, Friday 26 January 2018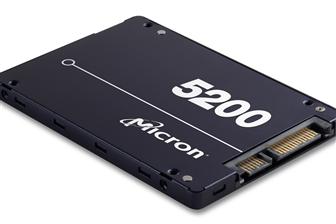 Micron 5200 SATA SSD
Photo: Company, Thursday 25 January 2018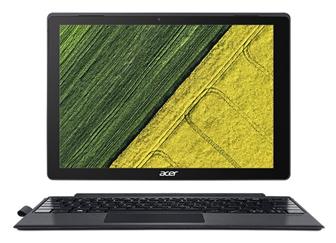 Acer Switch 5 2-in-1 device
Photo: Company, Thursday 4 May 2017
Related news around the web