456 news items tagged SSD
Taiwan-based Phison Electronics, a provider of NAND flash device controller ICs, has reported a net EPS of NT$4.52 (US$0.15) for the first quarter of 2015 compared with NT$4.15 a...

Taiwan Semiconductor Manufacturing Company (TSMC) reportedly has landed SSD controller chip orders from Apple, in addition to recent orders from Marvell Technology and Phison Electronics,...

Memory module maker Transcend Information has reported consolidated revenues for the first quarter of 2015 declined about 9.8% from a year ago to NT$6.13 billion (US$199.5 million)...

NAND flash device controller supplier Silicon Motion Technology has reported slight sequential growth in net sales for the first quarter of 2015, driven by rising sales of client...

Silicon Motion Technology has announced that the company has entered into a definitive agreement to acquire Shannon Systems, a China-based supplier of enterprise-class PCIe SSD and...

Silicon Motion Technology president and CEO Wallace Kou has expressed optimism about demand for SSDs and expects the market to move forward with the availability of 3D NAND flash...

Transcend Information saw its cumulative 2015 shipments of SSD (solid state drive) products through March reach nearly the total shipped in the first half of 2014, according to the...

NAND flash device controller supplier Phison Electronics is looking to expand its SSD operation in 2015, according to company chairman Khein-Seng Pua.

Intel and Micron have jointly announced the availability of their 3D NAND technology. This new 3D NAND technology, jointly developed by the companies, stacks layers of data storage...

Memory module company Transcend Information has reported a net EPS of NT$8.67 (US$0.27) for 2014, up 16.8% on year and hitting the highest level in five years. The company plans to...

With higher reliability, greater capacity, comparable effective lower costs and faster read/write speeds, solid-state storage devices (SSD) are fast moving into embedded applications,...

The Internet of Things (IoT) has grown rapidly in just a few years from simply PCs connected to the Internet to one of the key technology trends of the future. After a burst of rapid...

Prices for 256GB SSDs will likely fall below US$70 in the second half of 2015, while prices for 128GB drives will reach a sweet spot of US$40, according to Apacer Technology general...

Memory controller IC supplier JMicron Technology has grabbed orders for solid-state drives (SSD) from Western Digital (WD), as well as orders from memory module makers including Adata...

Kingston Technology has adopted Marvell's controller ICs for its high-end PCIe SSD series set for launch in February 2015, according to the memory module vendor.

Silicon Motion Technology, a developer of NAND flash device controllers, has obtained orders for SSDs from Intel, SanDisk and Micron Technology, according to industry sources. New...

Silicon Motion Technology, a designer of NAND flash memory controllers, has reportedly hired a former SK Hynix senior VP to develop new strategies for the company for the next 5-10...

Taiwan-based NAND flash and industrial DRAM memory module provider Innodisk will further expand its production lines for industrial DRAM products for IoT (Internet of Things) and...

The global storage market, including HDD and enterprise SSD devices, is expected to grow from around US$36 billion in 2013 to US$38 billion in 2014 and further to US$42 billion in...

In view of continual drops in SSD prices, notebook vendors are more willing to adopt SSD/HDD hybrid storage devices for business-use models in 2015, with the proportion of hybrid...

NAND flash chip controller maker Phison Electronics has seen its sales grow robustly in 2014. And under the leadership of its chairman Khein-Seng Pua, the company has initiated a...

Demand for PCIe SSDs is expected to experience accelerated growth in the second half of 2015, pushing the technology transition from SATA3 to PCIe, according to industry sources.

Taiwan-based server player AIC has recently landed orders from Sony for its NVMe PCIe solid state drive (SSD) server solution SB122-TO and also acquired orders from the largest data...

A new data storage solutions company focusing on Solid State Disk (SSD) technology has revealed itself by announcing a new SSD controller IC that enables SSDs with densities up to...

Support for PCIe technology and the adoption of triple-level cell (TLC) NAND to reduce costs are the major focuses in the development of SSD controller chips in 2014. The penetration...
Related photos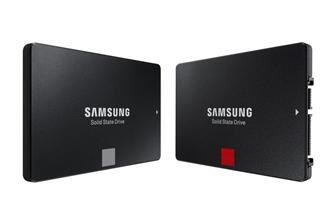 Samsung 860 PRO, 860 EVO SSD
Photo: Company, Friday 26 January 2018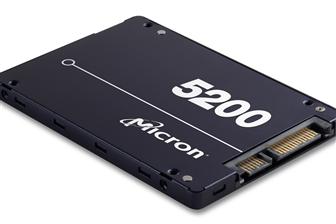 Micron 5200 SATA SSD
Photo: Company, Thursday 25 January 2018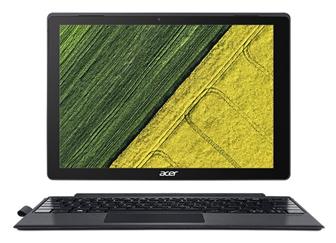 Acer Switch 5 2-in-1 device
Photo: Company, Thursday 4 May 2017
Related news around the web