584 news items tagged Computex
Innodisk, the service-driven flash provider, will be demoing the Internet of Vehicles from June 2nd to 6th, at Computex 2015 in Taipei, along with its diverse array of flash storage,...

With Intel deferring the unveiling of its Skylake platform and 100 series chipsets until August 2015, Taiwan-based motherboard players are expected to only showcase their 100 series...

As one of the top vendors in the desktop motherboard industry, Gigabyte Technology has grown its business to reach shipments of around 20 million motherboards per year, most of which...

Computex Taipei, the largest ICT trade show in Asia and the second largest in the world, will begin its 35th year today, attracting over 130,000 visitors, including 38,000 international...

Advanced Semiconductor Engineering (ASE) has announced it will be showcasing system-in-package (SiP) solutions for consumer applications at the Computex Taipei 2015. These SiP applications...

BenQ, a Taiwan-based IT product, consumer electronics and LED lighting vendor belonging to the AUO-BenQ Group, will return to the Computex Taipei 2015 after being absent for eight...

At Computex Taipei 2015, QNAP Systems, Inc. unveiled a series of cutting-edge new products and features, including the world's first Thunderbolt NAS, comprehensive solutions for virtual...

ThroughTek, a leading IoT (Internet of Things) & M2M (Machine to Machine) total solution provider, announced today that it will be attending Computex 2015, from June 2nd-6th....

3D printing and scanning, smart living and IoT are expected to be among the major focal points for vendors at the 2015 Computex exhibition starting June 2.

Clientron Corp., a world-leading supplier of Thin Client, POS and embedded systems, will proudly showcase and also demonstrate its latest product innovations including Thin Client,...

Posiflex, the global leading POS brand, also the winner of the d&i Computex 2015, will be demonstrating Posiflex's progress in innovative hardware solutions with 5 signature lineups:...

With the development of technology, digital products function is not as it used to be simple. In order to highlight the difference with competitors, various mobile peripheral is either...

Secutech Taipei, an important annual security exhibition in Asia, has just successfully wound up last month. LILIN, a 35-year-old global manufacturer in IP and CCTV video security...

To fulfill the trend of mPOS, provide consumers better shopping experience and enhance convenience for various industries, EVEN SYSTEMS is proud to present its new mobile payment...

GIGABYTE TECHNOLOGY Co. Ltd., a leading manufacturer of motherboards and graphics cards, today announced one of its most rewarding overclocking competition as of yet with the GIGABYTE...

Although Computex 2015 will not begin until June 2015, booths for the show have already sold out as many emerging players in the cloud computing and Internet of thing (IoT) industries...

AAEON, a major developer of industrial computing solutions, has released the world's smallest network appliance, the FWS-2250.

Good Way Technology, a global leading USB peripherals and Docking solution provider, has announced the USB3.0 4K Ultra HD Docking station at COMPUTEX Taipei 2014, which shows its...

Ultra HD monitors were a major theme at Computex 2014, with vendors focusing mostly on 27,- 28- and 32-inch units equipped with 60Hz and above.

Microsoft and Google are showcasing their efforts to expand the supply chain ecosystems for their Windows Phone 8 smartphones and Chromebook notebooks in Taiwan at Computex 2014.

In collaboration with Intel and Asus Cloud, AAEON will be revealing the world's first Intel Quark SoC gateway in a live demo at Computex 2014. Named the AIOT-X1000, this platform...

PROMISE Technology, a storage industry global leader, has announced that it will showcase its complete line of storage solutions for the cloud/IT, video surveillance and rich media...

GIGABYTE Technology, a leading IT product manufacturer will showcase a new IoT solution at Computex: a BRIX mini-PC coupled with the Intel Gateway Solution for Internet of Things...

Shuttle, an industry-leading designer and manufacturer of small form factor (SFF) PC solutions and mobile internet devices, is highlighting its latest innovations during Computex...

China-based graphics card vendor Colorful announced during Computex plans to expand its iGame brand product lines beyond motherboards and chassis and will cooperate with its OEM partner...
Related photos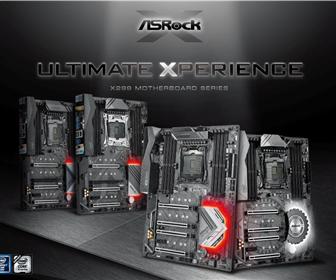 ASRock X299 series
Photo: Company, Wednesday 21 June 2017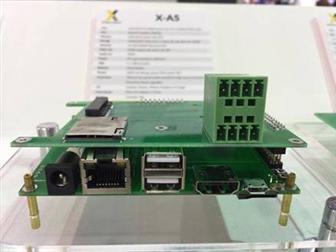 Act Power Project X
Photo: Company, Wednesday 21 June 2017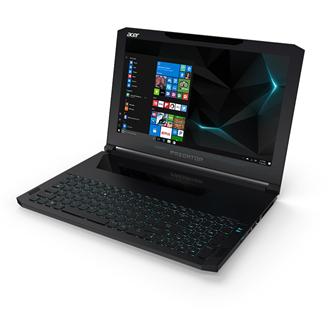 Acer Predator Triton 700 gaming notebook
Photo: Company, Monday 5 June 2017
Related news around the web