584 news items tagged Computex
The gaming market has gradually grown to become a new battlefield among IT vendors thanks to related products' rising demand and high profitability. Many vendors have created a new...

Gigabyte, innovator in computing, alongside Aorus, leader in high-end gaming laptops and peripherals are making their marks on Computex 2017. Main activities are concentrated on the...

Trigence Semiconductor, a pioneering audio IC design and solution provider, today launched the world's first Audio IC Module (ICM) based on TDK's advanced SESUB (Semiconductor Embedded...

Acer is showcasing its Predator Triton 700 ultra-thin gaming notebook at Computex Taipei 2017 with slim design and features including latest graphics, processors in-house developed...

Asustek Computer chairman Jonney Shih took the stage at today's Computex 2017 press event to present the company's new notebook lineup of thin-and-light ZenBook and VivoBook.

In the opening keynote at Computex Taipei 2017, Intel's Gregory Bryant, corporate vice president and general manager of the Client Computing Group, showcased from device-to-cloud...

Artificial intelligence (AI) and robots are both hot topics for Computex 2017 and will become focuses for the IT industry for the next several years. Taiwan's PC and server supply...

After several years where players in a post-mature PC industry have been more concerned about making sure they clear out inventory rather than consistently introducing new innovations...

Litemax Electronics, a leader in enabling intelligent vertical market platforms for industrial displays and computing systems, will launch the newest solutions for multi- industrial...

The new industrial-grade PCIe SSD and high-security AES SD card series are two of the innovative products that Innodisk will present at this year's Computex in Taipei. In addition,...


G.SKILL International Enterprise Co., Ltd., the world's leading manufacturer of extreme performance memory and gaming peripherals, is thrilled to announce its largest annual...

ASUSTOR Inc., a leading innovator and provider of network storage solutions, has announced that it will be exhibiting its home and business series NAS models at Computex 2017. ASUSTOR...

ITRI has unveiled a handheld pesticide residue detector with which the users can immediately learn the level of pesticide residues in their food.

Gigabyte, innovator in computing, is proud to announce its presence at Computex 2017, held May 30 - June 3, alongside Aorus, leader in high-end gaming laptops and peripherals. Gigabyte...

BenQ has prepared new and improved solutions for Internet of Things (IoT), big data and cloud computing applications and will showcase them at Computex 2017 beginning on May 30.

Nvidia and Intel are expected to unveil their latest plans on hardware platforms for artificial intelligence (AI) applications at Computex 2017, according to sources from the upstream...

At Computex 2017, Realtek Semiconductor Corp. (Taiwan Stock Exchange: 2379.TW) and Waves will unveil the co-developed WNX7000, a high performance audio DSP with Waves Nx virtual reality...

With continuing efforts in developing thin client and POS products, Clientron has successfully developed innovation products for various vertical market demands. At the upcoming Computex...

Demand for AMD's Ryzen 7- and Ryzen 5-series CPU products has continued rising, which may allow the chipmaker to narrow its losses to below US$50 million for the second quarter of...

VIA Technologies subsidiary VIA Labs is planning to showcase its peripheral products including USB Type-C solutions for handsets, USB 3.1 Gen2 Host chips for notebooks and products...

Wanshih Electronic will exhibit at COMPUTEX Taipei from May 30th to June 3. Our group subject this year is "Connecting Everything" and will show our core technology, micro coaxial...

Rosewill, a leading manufacturer of PC gaming gear, PC components and consumer electronics, has selected Computex 2016 to unveil the latest additions the company's expanding product...

Posiflex Technology, Inc., a leading global brand in the design and manufacture of POS solutions and peripherals, will be highlighting its next generation hardware portfolio, including...

Mio, a subsidiary of MiTAC International Corp., is showcasing its comprehensive line of products at Computex Taipei 2016. This year, Mio is happy to announce the extension of its...

Dell has announced new 2-in-1 products including the Inspiron 5000 and 7000-series for Taiwan during Computex 2016.
Related photos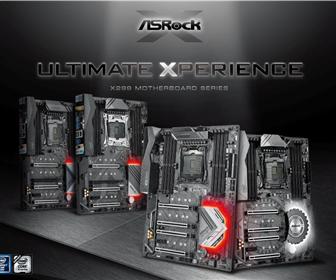 ASRock X299 series
Photo: Company, Wednesday 21 June 2017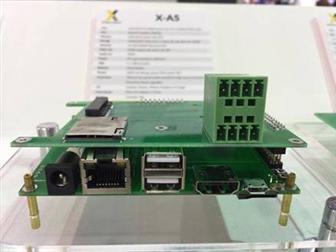 Act Power Project X
Photo: Company, Wednesday 21 June 2017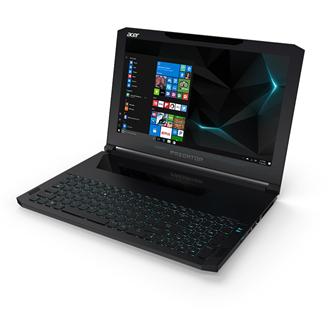 Acer Predator Triton 700 gaming notebook
Photo: Company, Monday 5 June 2017
Related news around the web