11536 news items tagged Portable
As worldwide consumer demand for notebooks remains in decline, most PC brand vendors have turned their focuses to the gaming sector. Asustek Computer and Micro-Star International...

At the ongoing Computex trade show in Taipei, Qualcomm has announced that Asustek Computer, Hewlett-Packard (HP) and Lenovo are the first OEMs to develop mobile PCs powered by its...

The coming of IoT (Internet of Things) has seen the smart city become a key field for IoT development. Many developed cities around the world, including Taipei, have responded to...

Business Insider estimates 94 million connected cars to ship in 2021, which represents approximately 82% of all cars shipped that year alone. There are currently two types of ways...

At Computex Taipei 2017, QNAP Systems, Inc. (at Booth J1217) demonstrated multiple highly-anticipated features that leverage the QNAP NAS private-cloud infrastructure, including the...

On the first day of Computex Taipei 2017, Intel corporate vice president and general manager of the Client Computing Group Gregory Bryant delivered the opening keynote for the chip...

Gigabyte Techonology, a leading manufacturer of motherboards and graphics cards, is proud to announce its attendance at Computex 2017. This year Gigabyte shows off its latest X299...

Asustek Computer chairman Jonney Shih took the stage at today's Computex 2017 press event to present the company's new notebook lineup of thin-and-light ZenBook and VivoBook.

With all the overcooked buzz about mobility, IoT and other consumer-oriented market speak, it is easy to forget the less sexy, but far more profitable and strategically important...

While smart cars, connected cars or autonomous cars have been in frequent and diverse discussions across the IT industry, it has been the automobile industry that has been focused...

Despite the gaming notebook market's strong popularity, competition has always been fierce between vendors, which have relatively driven down the product prices during the past few...

Asustor Inc., a leading innovator and provider of network storage solutions, has unveiled its new home and business series NAS models at Computex 2017. Included among these are the...

Aorus, the emerging force of hardcore PC gaming hardware and gears powered by Gigabyte, is heading to Computex TAIPEI 2017 with its strong gaming presence readied to wow the international...

The new industrial-grade PCIe SSD and high-security AES SD card series are two of the innovative products that Innodisk will present at this year's Computex in Taipei. In addition,...

Acer has announced the latest version of its Spin 1 convertible notebook. With an all-metal chassis, the Windows 10 device supports Windows Ink through an Acer Active Stylus1.

ITRI has unveiled a handheld pesticide residue detector with which the users can immediately learn the level of pesticide residues in their food.

Acer has announced its new Nitro notebook line for casual gamers. Acer is offering a variety of configurations that feature popular graphics and processors, providing consumers with...

Microsoft has revealed the next generation of Surface Pro. Now powered by 7th Generation Intel Core processors, the ultra-thin Surface Pro will deliver increased power, super-fast...

Cannibalized by large-size smartphones, global tablet shipments in first-quarter 2017 dropped 16.7% on year to reach 37.12 million units.

While global demand for LCD monitors keeps decreasing, Acer expect its LCD monitor shipments to be stable in 2017, with the corresponding average selling price (ASP) to hike as a...

Worldwide top-5 notebook brand vendors together and top-3 ODMs combined saw their shipments decrease 37% and 32% on month, respectively in April because of their strong shipments...

Worldwide top-5 notebook brand vendors together and top-3 ODMs combined saw their shipments decrease 37% and 32% on month, respectively in April because of their strong shipments...

Taiwan's handset shipments have improved significantly thanks to feature phone orders from HMD Global.

Commenting on its first-quarter financial results, Acer CEO Jason Chen pointed out that the company did not seem to have made much profit, but that was because the company had invested...

Notebook vendor and IT mall operator Clevo saw its net profits decrease 46.15% on year to NT$37.55 million (US$1.247 million) in the first quarter of 2017. EPS for the first quarter...
Related photos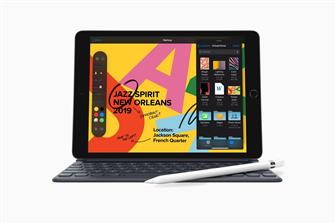 Apple seventh-generation iPad tablet
Photo: Company, Monday 16 September 2019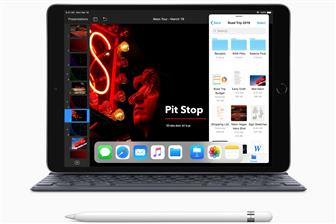 iPad Air with Apple Pencil support
Photo: Company, Tuesday 30 April 2019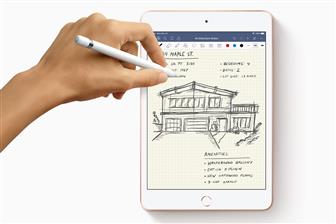 Apple iPad mini with Pencil support
Photo: Company, Tuesday 30 April 2019
Related news around the web