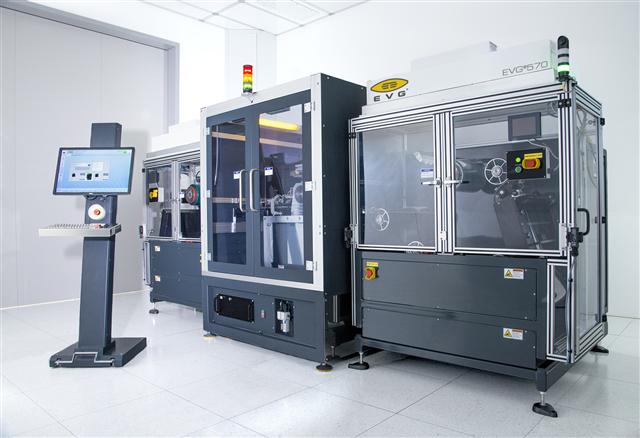 EV Group (EVG), a supplier of wafer bonding and lithography equipment for the MEMS, nanotechnology and semiconductor markets, has introduced the EVG570R2R, which the company claims is the industry's first roll-to-roll thermal nanoimprint lithography (NIL) tool.
Jointly developed with the Industrial Consortium on Nanoimprint (ICON), helmed by ASTAR's Institute of Materials Research and Engineering (IMRE), the EVG570R2R utilizes hot embossing to mass-produce films and surfaces with micro- and nanometer-scale structures for a variety of medical, consumer and industrial applications, including micro-fluidics, plastic electronics and photovoltaics.
The first EVG570R2R system has been installed at IMRE's Singapore facility, where it will be used by IMRE to conduct industrial research on the potential uses for large-scale nanoimprint patterning, as well as by EVG for product demonstrations with prospective customers.