Nvidia Quadro K6000 graphics card
Photo: Company
Thursday 1 August 2013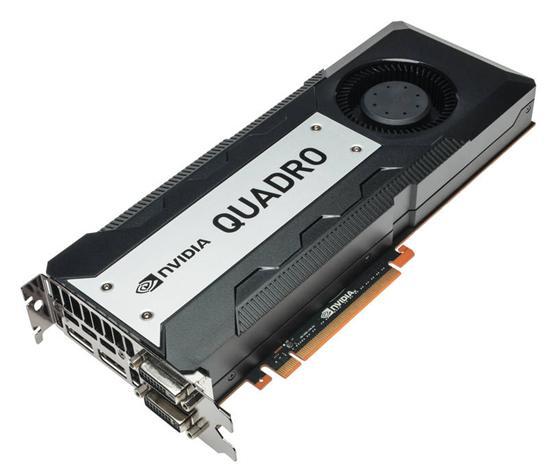 Nvidia has unveiled its new flagship technology - the Nvidia Quadro K6000 GPU.
The Quadro K6000 GPU delivers five-times higher compute performance and nearly double the graphics capability of its predecessor, the Nvidia Quadro 6000 GPU, and features the largest and fastest graphics memory available currently, claimed the GPU company.
The Quadro K6000 GPU is based on the Nvidia Kepler architecture with key performance features and capabilities include 12GB GDDR5 graphics memory, 2,880 streaming multiprocessor (SMX) cores, support for four simultaneous displays and DisplayPort 1.2 and ultra-low latency video I/O and support for large-scale visualizations.