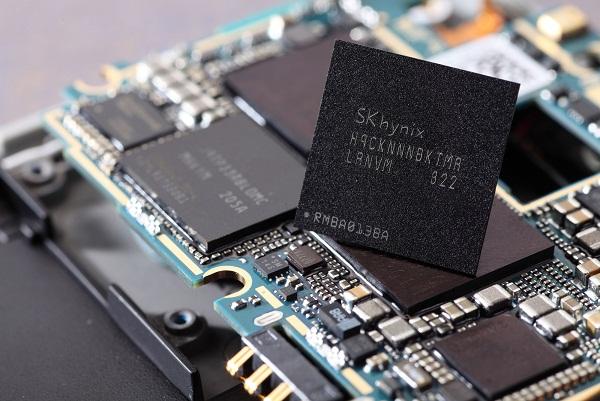 SK Hynix has developed 8-gigabit LPDDR3 memory using 20nm-class process technology. The chips are targeted at mobile devices that are high-speed, high-density and low-power consumption.
The 8Gb LPDDR3 chips can be stacked up and realize a high density of maximum 4GB solution in a single package, SK Hynix said. The product works at 2133Mbps which surpasses 1600Mbps of existing LPDDR3 in the aspect of its data transmission speed and is the world's fastest mobile DRAM, the company claimed.
With a 32-bit I/O, the SK Hynix 8Gb LPDDR3 delivers bandwidth of up to 8.5GB of data per second in a single channel, and 17GB in a dual channel. It works at ultra low-voltage of 1.2V. The chip can be provided in PoP (package on package), or in a single package with eMMC (embedded MMC) devices for mobile gadgets, as well as on-board type embedded in ultrabooks and tablets.
SK Hynix has been shipping samples of its 8Gb LPDDR3 memory to customers, and expects to start mass producing the new chips at the end of 2013. The firm added that high-density LPDDR3 memory products over 2GB will be loaded mainly on to high-end mobile devices from the second half of the year.