Nvidia GeForce GTX 650 Ti Boost graphics card
Photo: Company
Thursday 28 March 2013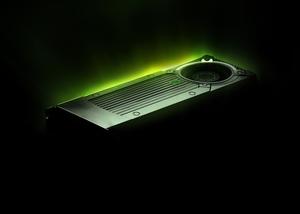 Nvidia has introduced its new GeForce GTX 650 Ti Boost GPU. Based on the Nvidia Kepler architecture and equipped with 768 CUDA cores, the GTX 650 Ti Boost GPU is available in 2GB and 1GB configurations at an estimated US$169 and US$149, respectively.
With up to 40% more performance over the original GeForce GTX 650 Ti GPU introduced last year, the new GeForce GTX 650 Ti boost features support for Nvidia's GPU Boost technology, which dynamically adjusts GPU performance to meet the graphics processing demands of games, and Nvidia SLI technology, which allows gamers to use multiple GPUs to double performance, the company noted.
With a wider 192-bit memory interface and up to 60% more memory bandwidth than the original, the GeForce GTX 650 Ti Boost GPU is able to support resolutions up to 1080p.