CES 2013: Corning Gorilla Glass 3
Photo: Company
Wednesday 9 January 2013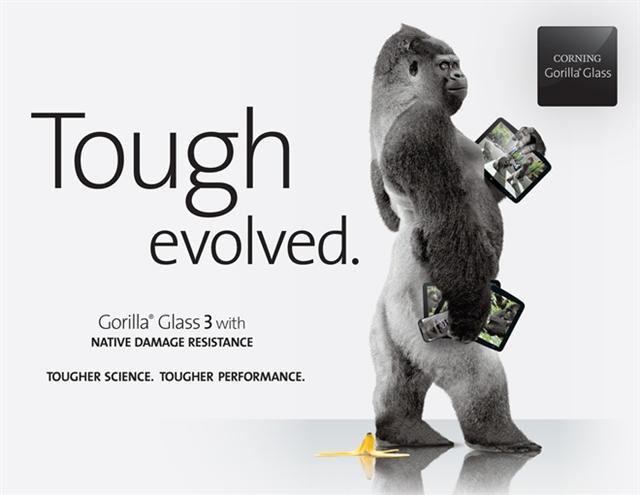 Corning has unveiled its Gorilla Glass 3 at CES 2013. With its new Native Damage Resistance, Gorilla Glass 3 has been developed to provide improved durability to withstand deep scratches and cracks in the glass, according to the vendor. As a result, Corning Gorilla Glass 3 with Native Damage Resistance provides enhanced scratch resistance, reduced scratch visibility, and better retained strength once a scratch occurs.
Corning said its scientists went to the atomic structure of the glass to fundamentally improve the way the glass responds to an impact or scratch. This solution significantly improves durability, while maintaining the thinness needed for touch-enabled consumer devices.
Product qualification and design implementation for Gorilla Glass 3 with NDR are underway with Corning's global customers, who are expected to unveil new devices featuring Gorilla Glass 3 in mid-2013, the company said.