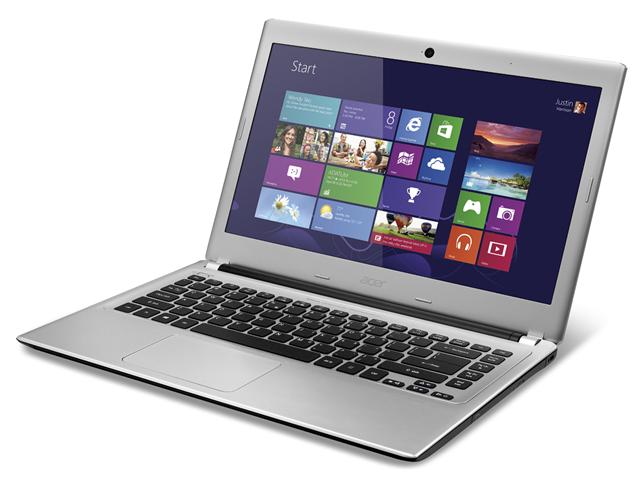 Acer has announced its latest Aspire V5 series touchscreen notebook, featuring a 10-point touch display and a large trackpad, designed to enhance multi-gesture content consumption and to take advantage of the features offered by Windows 8.
The V5 series notebooks are all 30% slimmer than the same class in 2-spindle design with DVD and ergonomic thermal design, according to Acer. The 14-inch model includes an optical drive, but is less than 21mm thin and weights 2.1kg, while the 15.6-inch model, also with an optical drive, is thinner than 23mm, and weighs 2.4kg.
The machines feature Intel's Core family processors and Nvidia GeForce GT series graphics to deliver performance for daily multitasking and content creation, while the HD ready 10-point touch display offers multimedia enjoyment and optimizes the touch experience, Acer said.
The V5 series also features Acer Instant Connect, which automatically scans and registers most-visited access points, letting users connect to the Internet in 2.5 seconds.