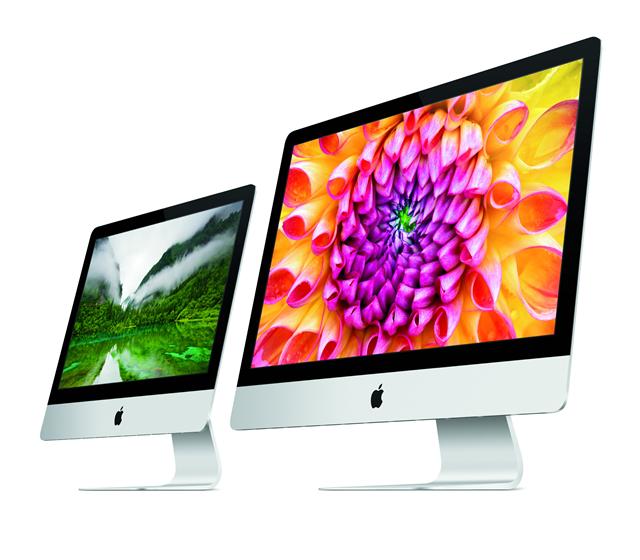 Apple has unveiled a new iMac. The machine features Intel's third-generation quad-core processors, Nvidia graphics and an new storage option called Fusion Drive.
The new iMac comes in an aluminum and glass enclosure with up to 40% less volume than its predecessor and an edge that measures just 5mm thin, Apple said.
The new iMac also features a reengineered display that reduces reflection by 75% while maintaining its color and contrast, according to the vendor. In the new design, the cover glass is fully laminated to the LCD and an anti-reflective coating is applied using a high-precision plasma deposition process. Every iMac display is individually color calibrated using a spectroradiometer.
The new iMac features third-generation quad-core Intel Core i5 processors that can be upgraded to Core i7. The latest Nvidia GeForce graphics processors deliver up to 60% faster performance for advanced gaming and graphics intensive apps, Apple said. Every new iMac now comes standard with 8GB of 1600MHz memory and a 1TB hard drive, and customers can choose to configure their iMac with up to 32GB of memory and a new 3TB hard drive, or 768GB of flash storage.
Fusion Drive is a new storage option that gives customers the performance of flash storage and the capacity of a hard drive. It combines 128GB of flash with a standard 1TB or 3TB hard drive to create a single storage volume that manages files.