Asus HD 7970 graphics card
Photo: Company
Monday 30 January 2012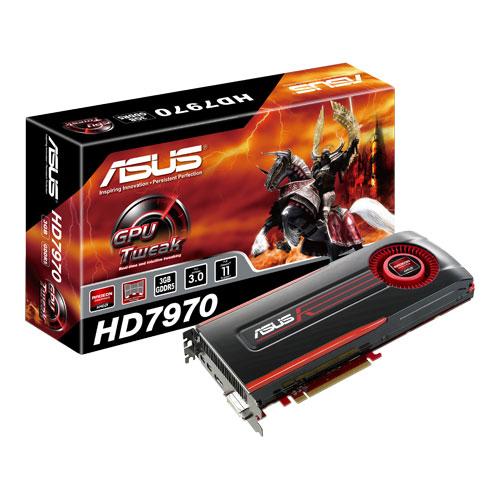 Asustek Computer has released its new HD 7970 graphics card equipped with a 28nm GPU and 3GB of GDDR5.
The Asus HD 7970 ships with the GPU Tweak utility for real time and intuitive tuning and overclocking, the vendor said.
The suite allows users to modify clock speeds, voltages, and fan performance, working on up to four cards. The GPU Tweak features modifying and overclocking with GPU clock and voltage syncing, plus 2D/3D switching and mode locking.
The utility offers auto driver/BIOS version updates and a monitoring widget that provides multi-parameter information on demand. Asustek has also worked closely with Techpowerup to integrate their renowned GPU-Z program into GPU Tweak.