OCZ Synapse SSD
Photo: Company
Thursday 22 September 2011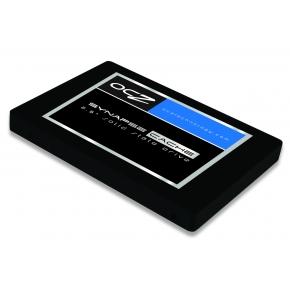 OCZ Technology has launched its Synapse cache series 2.5-inch SSDs. The new Synapse SSDs are optimized for caching applications and leverages Dataplex cache software to dynamically manage the Synapse SSD in conjunction with standard hard disk drives (HDDs), to provide users with SSD-level performance across the entire capacity of the HDD, the vendor said.
This caching solution prioritizes the most frequently and recently used "hot" data on the Synapse SSD, while "cold," less frequently used data is stored on the larger capacity HDD.
OCZ Synapse SSDs are available now in 2.5-inch SATA3 64GB and 128GB configurations throughout the company's global channel.