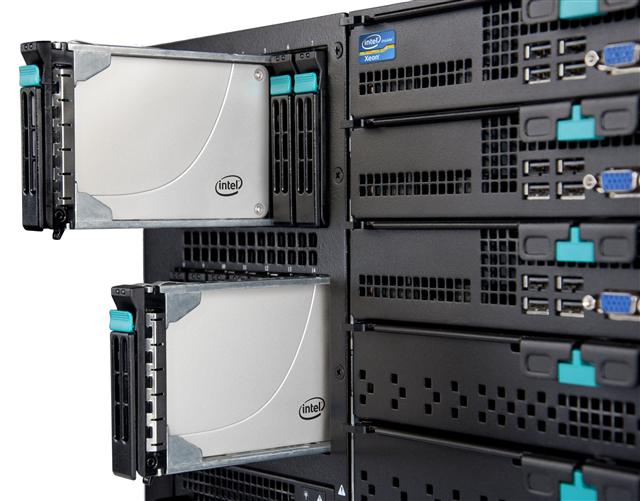 Intel has announced its latest solid-state drive (SSD), the Intel SSD 710 series, a purpose-built MLC data center SSD and replacement for the Intel X25-E Extreme SSD.
While the Intel X25-E was based on more expensive SLC NAND flash memory, the Intel SSD 710 uses compute-quality Intel 25nm MLC NAND flash memory with Intel High Endurance Technology (HET).
The Intel SSD 710 delivers nearly the same endurance as SLC-based NAND SSDs, the vendor said. It achieves write endurance out-of-the-box of up to 1.1 Petabytes (PB) and comes in 100-Gigabyte (GB), 200GB and 300GB capacities. Targeted for I/O-starved applications, the Intel SSD 710 achieves a 4K random write performance of up to 2,700 input/output operations per second (IOPS) and 4K random read performance of up to 38,500 IOPS across the full span of the drive.
The Intel SSD 710 series is priced at US$649 for the 100GB version, US$1,289 for the 200GB, and US$1,929 for 300GB, all based on 1,000-unit quantities.