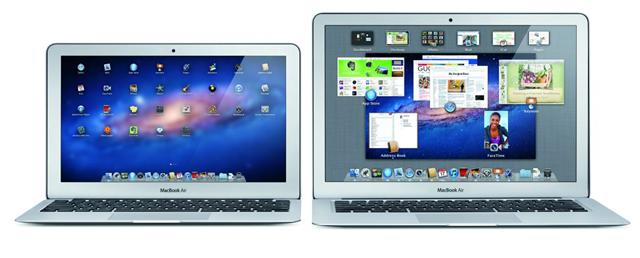 Apple has updated the MacBook Air with next generation processors, high-speed Thunderbolt I/O technology, a backlit keyboard and Mac OS X Lion. With up to twice the performance of the previous generation, flash storage for instant-on responsiveness and a compact design with strong portability, the MacBook Air starts at US$999.
MacBook Air is available in 11-inch and 13-inch models. The MacBook Air's aluminum unibody enclosure measures 0.11-inches at its thinnest point and 0.68-inches at its thickest. The 11-inch model weighs 2.38 pounds and provides up to five hours of battery life, while the 13-inch weighs 2.96 pounds and provides up to seven hours of battery life.
With the latest Intel Core i5 and Core i7 dual-core processors, the new MacBook Air is up to twice as fast as the previous generation, the vendor said. MacBook Air also features Intel HD Graphics 3000 and offers up to 4GB of faster 1333 MHz memory.
Thunderbolt I/O technology provides expansion possibilities never before available to MacBook Air users. Through a single cable, users can connect to high performance peripherals and the new Apple Thunderbolt Display, the docking station for Mac notebooks. Thunderbolt can be adapted to support legacy connections such as FireWire and Gigabit Ethernet.