Philips EnduraLED A21 17-watt light bulb
Photo: Company
Thursday 19 May 2011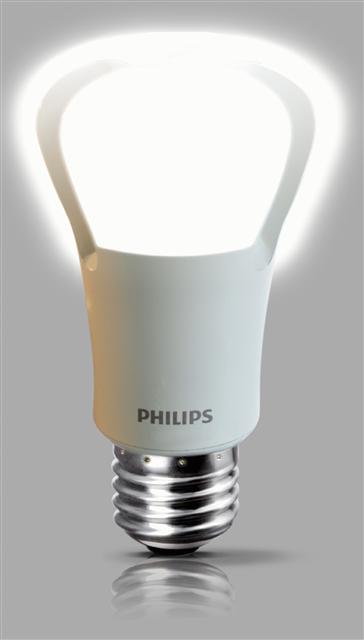 Philips EnduraLED A21 17-watt light bulb was designed to replace a 75-watt incandescent bulb, while reducing energy consumption by 80% and lasting 25 times longer, the Philips EnduraLED A21 17-watt marks another important milestone in LED lighting technology for everyday use.
The EnduraLED A21 17-watt is the latest addition to Philips' comprehensive portfolio of light-emitting diode (LED) bulbs that can efficiently replace traditional incandescents. These include 25W and 40W equivalents, as well as the ENERGY STAR-qualified Philips EnduraLED 12.5-watt bulb, the world's first commercially-available 60-watt replacement.
As with all bulbs in the Philips LED lighting family, the new EnduraLED A21 17-watt has a rated life of 25 times longer than a standard incandescent bulb. Over its lifespan, the EnduraLED A21 17-watt could save a business or household about $160 per bulb. Available during the fourth quarter of 2011 in the US, the manufacturer's suggested retail price for consumers has not yet been finalized but is expected to be in the range of $40 - $45.